ARTICLES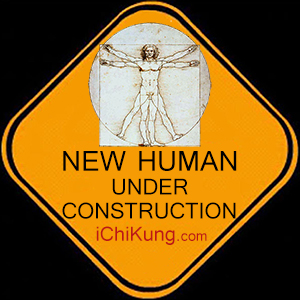 Subscribe to participate in our raffle to win a free Workshop or Class experience.
CONTENT
A Chemistry Lesson for Lovers ~ Bob Condor, Tribune Staff Writer

Medical I Ching 9 Elements ~ Miguel F. Sarria

A Special Interview with Dr. Shiv Chopra
~ Dr. Mercola

Medio Ambiente, Evolución Cultural y Salud
~ Miguel F. Sarria y Maria Cecilia Matamoros

Acidity Triggers Metapneumovirus Fusion
~ Schowalter, Chang, Robach, Buchholz, Dutch

Milk Homogenization and Heart Disease
~ Mary G. Enig, PhD

Anti-Aging Benefits of Qigong
~ Kenneth Sancier PhD

Natto & Reduced Bone Loss in Postmenopause
~ Journal of Nutrition 136:1323-1328 May 2006

Benefits of Natto ~ Kazuo Shiroki

256 Years Old Man Breaks The Silence ~ Steven Bancarz

Bio-photons and Bio-communication ~ R. VanWijk

Bio-photons―The Light in Our Cells ~ Marco Bischof

Qi & Bioelectromagnetic Energy ~ Randall L. Waechter

The Health Benefits of Coconuts & Coconut Oil ~ Mary G. Enig, Ph.D., F.A.C.N

Qigong & Emitted Qi on Humans ~ Kenneth Sancier PhD & Bingkun Hu PhD

Effects of Qigong Therapy on Arthritis ~ Kevin W. Chen PhD & Tianjun Liu

Qigong Therapy for Cancer ~ Kevin Chen PhD, MPH & Raphael Yeung BA

Eleven Major Chakras & Minor Chakra System ~ Grand Master Choa Kok Sui

Qigong―El Arte De La Auto-Sanación ~ Dashi Chu Kocica

Gaps Analysis Report ~ Health Protection Branch, Health Canada

Qigong―The Art Of Self-Healing ~ Dashi Chu Kocica & Miguel F. Sarria

Homogenized Milk―It's Your Choice ~ Vena McGrath

Soft Drinks May Seriously Harm Your Health ~ Martin Hickman

The Bible of Bee Venom Therapy ~ Bodog F. Beck, MD

Kojosho ― The Sacred Bear
~ Miguel F. Sarria

Danger of Excessive Vaccination During Brain Development
~Russell Blaylock

Manifestation & Effects of External Qi ~ Xin Yan, Feng Lu, Hongjian Jiang

Vitamine C: Evidence & application ~ Melissa Ge BSc, Anne O'Reilly FRNZCGP

Medical Applications of Qigong ~ Kenneth Sancier PhD

Why Drink Alkaline Ionized Water? ~ Dr. Hidemitsu Hayashi MD

What is the Relationship Between Force Mass And Acceleration?

Madame Wu and the Holiday Experiment That Changed Physics Forever
"Self-Discovery is a journey of a lifetime,
life is what happens in between." ~ Miguel Sarria-Daly
---
"Do not accept things because Buddha has said them, see things,
analyze them, put them into practice, and then accept them." ~Siddhārtha Gautama
---
"Our deepest fear is not that we are inadequate.
Our deepest fear is that we are powerful beyond measure.
It is our light, not our darkness, that most frightens us.
We ask ourselves, who am I to be brilliant, gorgeous, talented, and fabulous?
Actually, who are you not to be?
You are a child of the Universe.
Your playing small doesn't serve the world.
There's nothing enlightened about shrinking so
that other people won't feel insecure around you.
We are all meant to shine, as children do.
We are born to make manifest the glory of the Universe that is within us.
It's not just in some of us, it's in everyone.
And as we let our own light shine,
we unconsciously give other people permission to do the same.
As we are liberated from our own fear,
our presence automatically liberates others." ~Marianne Williamson
---
Out of the night that covers me,
black as the pit from pole to pole,
I thank whatever gods may be
for my unconquerable soul.
In the fell clutch of circumstance
I have not winced nor cried aloud.
Under the bludgeonings of chance
my head is bloody, but unbowed.
Beyond this place of wrath and tears
looms but the Horror of the shade,
and yet the menace of the years
finds and shall find me unafraid.
It matters not how strait the gate,
how charged with punishments the scroll,
I am the master of my fate:
I am the captain of my soul. ~William Ernest Henley
---
"People of accomplishment rarely sat back and let things happen to them;
they went out and happened to things." ~Leonardo da Vinci
---
"Wisdom is knowing I am nothing,
Love is knowing I am everything;
and between the two my life moves." ~Sri Nisargadatta Maharaj
---
"Sometimes it's the people no one imagines anything of
who do the things that no one can imagine." ~Alan Turing
---
"We are never prepared for what we expect." ~James A. Michener
---
"I am something that I am carrying that I can let go of." ~Miguel Sarria-Daly
---
"Old age takes away from us what we have inherited and
gives us what we have earned." ~Gerald Brenan
---
"I belong to the warrior in whom the old ways have joined the new." ~Katsumoto
---
"Some lives are linked across time connected by an ancient calling
that echoes through the ages." ~James Ponti
---
"Let's all fail fast, to then succeed quickly." ~Gunnar Lovelace
---
"You don't choose a life, you live one." ~Emilio Estevez
---
"I am not what happened to me, I am what I choose to become." ~Carl Jung
---
"Until you make the unconscious conscious, it will direct your life and you will call it fate." ~Carl Jung
---
"Thinking is difficult, that's why most people judge." ~Carl Jung
---
"I shall not commit the fashionable stupidity of regarding everything I cannot explain as a fraud." ~Carl Jung
---
"It ain't what you don't know that gets you into trouble.
It's what you know for sure that just ain't so." ~Mark Twain
---
"Art is a lie that makes us realize the truth." ~Pablo Picasso
---
Beware of Destination Addiction:
"The idea that happiness is in the next place, the next job or even with the next partner.
Until you give up the idea that happiness is somewhere else,
it will never be where you are." ~Dr. Robert Holden
---
"It always seems impossible until it's done!" ~Nelson Mandela
---
"This world was only a preparation for the next, all we can ask is that we leave it having loved and being loved." ~47 Ronin, Samurai (Dec 14th)
---
"Your believes become your thoughts,
your thoughts become your words,
your words become your actions,
your actions become your habits,
your habits become your values,
and
your values become your destiny." ~Mahatma Gandhi
---