INTEGRATIVE KETOGENIC DIET BOOKS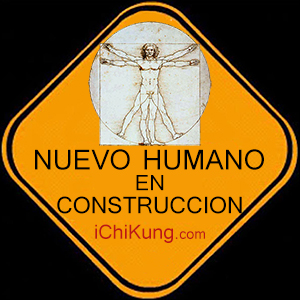 As an Amazon Associate―#CommissionsEarned
The China Study: Revised and Expanded Edition: The Most Comprehensive Study of Nutrition Ever Conducted and the Startling Implications for Diet, Weight Loss, and Long-Term Health
by Thomas M. Campbell II
More than 30 years ago, nutrition researcher T. Colin Campbell and his team at Cornell, in partnership with teams in China and England, embarked upon the China Study, the most comprehensive study ever undertaken of the relationship between diet and the risk of developing disease. What they found when combined with findings in Colin's laboratory, opened their eyes to the dangers of a diet high in animal protein and the unparalleled health benefits of a whole foods, plant-based diet.
In 2005, Colin and his son Tom, now a physician, shared those findings with the world in The China Study, hailed as one of the most important books about diet and health ever written.
Featuring brand new content, this heavily expanded edition of Colin and Tom's groundbreaking book includes the latest undeniable evidence of the power of a plant-based diet, plus updated information about the changing medical system and how patients stand to benefit from a surging interest in plant-based nutrition.
The China Study—Revised and Expanded Edition presents a clear and concise message of hope as it dispels a multitude of health myths and misinformation. The basic message is clear. The key to a long, healthy life lies in three things: breakfast, lunch, and dinner.
Miller's Review of Critical Vaccine Studies: 400 Important Scientific Papers Summarized for Parents and Researchers
by Neil Z. Miller
Many people sincerely believe that all vaccines are safe, adverse reactions are rare, and no peer-reviewed scientific studies exist showing that vaccines can cause harm. This book—Miller's Review of Critical Vaccine Studies—provides the other side of the story that is not commonly told. It contains summaries of 400 important scientific papers to help parents and researchers enhance their understanding of vaccinations.
This book should be required reading for every doctor, medical student and parent. Reading this book will allow you to make better choices when considering vaccination. ~ David Brownstein, MD
Neil Miller's book is a tour de force and a clarion voice championing the cautionary principle: 'When in doubt, minimize risk.' Let's talk science. Read this book. The truth will keep you and your children protected. ~ Bradford S. Weeks, MD
Nowhere else can one find such an organized and concise compilation of research on vaccines. Not only does Miller have a deep understanding of science and the issues at hand, he has made this book easy to reference and cite. Truly, there is no other guide out there quite like it. For everyone who contacts me in the future seeking scientific evidence about vaccines, I will recommend Miller's Review of Critical Vaccine Studies. ~ Toni Bark, MD, MHEM, LEED AP, previous Director of the pediatric ER at Michael Reese Hospital
Miller's Review of Critical Vaccine Studies is the most comprehensive and coherent accumulation of peer-reviewed research on vaccine issues and natural immunity I have ever come across. A must read for parents, teachers, doctors and other healthcare providers. ~ Dr. Tyson Perez, pediatric chiropractor
Dr. Blaylock's Prescriptions for Natural Health: 70 Remedies for Common Conditions
by Russell L. Blaylock
No matter how you feel right now, Natural Health will give you the lifeline you need. In this book you will discover the key diet and lifestyle factors you must embrace to achieve peak health and wellness—right now and in the years to come.
Medical Mafia by Dra. Lanctot Ghislaine Staff
I am the author of the bestseller book The Medical Mafia. Among the many topics mentioned in this volume, I was revealing the ineffectiveness and dangers of vaccination. At that time, I was a practicing physician in Quebec, Canada and the owner of numerous medical clinics. Because of my professional status, my words weighed significantly in the public eye. The Medical Board's reaction was immediate and strong. Its leaders demanded that I resign as a physician. I answered that I would do so as long as they could prove that what I had written was false. The Medical Board replied with a call for my expulsion ~ Ghislaine Lanctot
La Mafia Medica de Dra. Lanctot Ghislaine Staff
Para realizar mi sueño hice la carrera de medicina. Durante varios años estuve convencida de seguir el buen camino. La realidad me demostró lo contrario. Los pensamientos y emociones, esos invisibles e impalpables traidores, boicoteaban insidiosamente mi riguroso trabajo científico. Entonces me volví hacia la salud global. Descubrí los beneficios de las medicinas suaves y de las terapias naturales. No obstante, la gente seguía sufriendo y muriendo. ¿Por qué? No sabía dónde buscar, así que buceé en lo más profundo de mí misma. ¡Allí me estaba esperando la salud ilimitada! ~ G. L. Con más de 25 años de ejercicio de la medicina, Ghislaine Lanctôt nos explica por qué nuestros sistemas sanitarios occidentales están condenados al fracaso. Nos brinda la oportunidad de recobrar el control de nuestra salud y nuestra vida. Acceder a lo que nos pertenece por derecho: prosperidad, salud y vida ilimitada.
The Truth About Contagion: Exploring Theories of How Disease Spreads by Thomas S. Cowan MD, Sally Fallon Morell
The official explanation for today's COVID-19 pandemic is a "dangerous, infectious virus." This is the rationale for isolating a large portion of the world's population in their homes so as to curb its spread. From face masks to social distancing, from antivirals to vaccines, these measures are predicated on the assumption that tiny viruses can cause serious illness and that such illness is transmissible person-to-person.
It was Louis Pasteur who convinced a skeptical medical community that contagious germs cause disease; his "germ theory" now serves as the official explanation for most illness. However, in his private diaries he states unequivocally that in his entire career he was not once able to transfer disease with a pure culture of bacteria (he obviously wasn't able to purify viruses at that time). He admitted that the whole effort to prove contagion was a failure, leading to his famous death bed confession that "the germ is nothing, the terrain is everything."
While the incidence and death statistics for COVID-19 may not be reliable, there is no question that many people have taken sick with a strange new disease—with odd symptoms like gasping for air and "fizzing" feelings—and hundreds of thousands have died. Many suspect that the cause is not viral but a kind of pollution unique to the modern age—electromagnetic pollution. Today we are surrounded by a jangle of overlapping and jarring frequencies—from power lines to the fridge to the cell phone. It started with the telegraph and progressed to worldwide electricity, then radar, then satellites that disrupt the ionosphere, then ubiquitous Wi-Fi. The most recent addition to this disturbing racket is fifth generation wireless—5G. In The Truth About Contagion: Exploring Theories of How Disease Spreads, bestselling authors Thomas S. Cowan, MD, and Sally Fallon Morell explore the true causes of COVID-19.
On September 26, 2019, 5G wireless was turned on in Wuhan, China (and officially launched November 1) with a grid of about ten thousand antennas—more antennas than exist in the whole United States, all concentrated in one city. A spike in cases occurred on February 13, the same week that Wuhan turned on its 5G network for monitoring traffic. Illness has subsequently followed 5G installation in all the major cities in America.
Since the dawn of the human race, medicine men and physicians have wondered about the cause of disease, especially what we call "contagions," numerous people ill with similar symptoms, all at the same time. Does humankind suffer these outbreaks at the hands of an angry god or evil spirit? A disturbance in the atmosphere, a miasma? Do we catch the illness from others or from some outside influence?
As the restriction of our freedoms continues, more and more people are wondering whether this is true. Could a packet of RNA fragments, which cannot even be defined as a living organism, cause such havoc? Perhaps something else is involved—something that has upset the balance of nature and made us more susceptible to disease? Perhaps there is no "coronavirus" at all; perhaps, as Pasteur said, "the germ is nothing, the terrain is everything."
Es la Microbiota, idiota by Sari Arponen
Dolores de cabeza, hinchazón después de comer, alergias, dermatitis atópica, esos kilos de más de los que es imposible deshacerse... Quizás te suenen algunos de estos problemas, pero ¿sabías que todos ellos pueden estar relacionados con un desequilibrio de la microbiota?
Los descubrimientos sobre la microbiota constituyen una de las mayores revoluciones de la historia de la ciencia y la medicina. Los microorganismos están en todas partes: desde el ojo de un huracán hasta la pantalla del móvil. Son los responsables de cómo nos sienta la comida, cómo luce nuestra piel e incluso cómo funciona nuestra memoria.
Después de ver a muchos pacientes desesperados por problemas que no sabían cómo resolver y cuya causa desconocían, la doctora Arponen comenzó a indagar en uno de los aspectos que menos se ha tenido en cuenta en la salud humana. Desde entonces, ha dedicado su carrera al estudio de la microbiota y su impacto en el cuerpo humano.
Ahora, en este audiolibro, comparte todos sus hallazgos en este campo con un lenguaje sencillo, de forma que cualquiera, relacionado o no con el mundo de la salud, pueda entenderlos. En estos capítulos, no sólo descubriremos qué es la microbiota. También aprenderemos cómo podemos sentar las bases para equilibrarla y qué hábitos podemos incorporar en nuestro día a día para alcanzar un mayor nivel de bienestar.
Y es que la salud es un camino que debemos recorrer a lo largo de toda nuestra vida, ¿por qué no dar ya el primer paso?
El libro NEGRO de las VACUNAS by Inmaculada Fernández Díaz
...que no son vacunas y otros hechos ocultos o desconocidos
El lector tiene en sus manos una de las investigaciones más exhaustivas realizadas hasta la fecha sobre las vacunas y las denominadas "nuevas vacunas". Estos medicamentos no contienen gérmenes atenuados, como las vacunas tradicionales, sino una serie de ingredientes tales como células humanas provenientes de fetos o materiales como el grafeno.
La autora, periodista, ha dedicado varios años a investigar, documentar y formular en lenguaje divulgativo los compuestos de las vacunas. Para ello no ha tenido que recurrir a documentos confidenciales, sino a los propios prospectos de los fármacos —esos documentos de letra menuda que no leen ni los facultativos que los prescriben o los administran.
El estudio, avalado con más de 400 referencias, 80 ilustraciones y 60 páginas de anexos, no pretende ser un manifiesto antivacunas, sino presentar al lector los hechos para que él extraiga sus propias conclusiones.
Cierto es que la llegada de estos nuevos fármacos obedece a intereses de diversa índole, pero este libro no se debe más que al compromiso con la verdad de los hechos.
How to treat Ulcerative colitis and Crohn's disease.: The 7 rules of Jordi Paleo by Jordi Paleo
Jordi is a talented Telecommunication Engineer who lives with the vivid memory of suffering ulcerative colitis that has changed his life completely. Unhappy with medical treatment, He decided to investigate the scientific evidence behind the treatment of his disease and the true causes. The fruit of four years of work and experimentation is this book which explains ulcerative colitis and Crohn's disease, tells his story and evolution with the disease and also offers seven rules that complement and extend conventional medical treatment. Jordi proposes to us two dietary patterns, three food supplements and two lifestyle changes. This book is aimed at patients suffering from intestinal inflammatory diseases such as celiac disease, ulcerative colitis, irritable bowel and Crohn's disease. It is also aimed at the doctors who treat them.
Cómo tratar la colitis ulcerosa y la enfermedad de Crohn: Las 7 pautas de Jordi Paleo by Jordi Paleo
Jordi es un talentoso Ingeniero de Telecomunicaciones que convive con el recuerdo ferviente de sufrir una colitis ulcerosa que ha cambiado su vida por completo. Descontento con el tratamiento médico decidió investigar la evidencia científica detrás del tratamiento de su enfermedad y las verdaderas causas que la provocaban. El fruto de 4 años de trabajo y experimentación es este libro, donde explica la colitis ulcerosa y la enfermedad de Crohn, nos cuenta su historia y evolución con la enfermedad y además nos ofrece 7 pautas que complementan y extienden el tratamiento médico convencional. Jordi nos propone dos pautas dietéticas, tres complementos alimenticios y dos cambios de estilo de vida. Este libro va dirigido a pacientes que sufren enfermedades inflamatorias intestinales como celiaquía, colitis ulcerosa, intestino irritable y enfermedad de Crohn. También va dirigido a los médicos que las tratan.
Toxic Legacy: How the Weedkiller Glyphosate Is Destroying Our Health and the Environment by Stephanie Seneff
"Toxic Legacy will stand shoulder to shoulder with Rachel Carson's Silent Spring. [This is] unquestionably, one of the most important books of our time."―David Perlmutter, MD, #1 New York Times bestselling author of Grain Brain and Brain Wash.
"A game-changer that we would be foolish to ignore."―Kirkus Reviews (starred).
From an MIT scientist, mounting evidence that the active ingredient in the world's most commonly used weedkiller is responsible for debilitating chronic diseases, including cancer, liver disease, and more.
Glyphosate is the active ingredient in Roundup, the most commonly used weedkiller in the world. Nearly 300 million pounds of glyphosate-based herbicide are sprayed on farms―and food―every year.
Agrochemical companies claim that glyphosate is safe for humans, animals, and the environment. But emerging scientific research on glyphosate's deadly disruption of the gut microbiome, its crippling effect on protein synthesis, and its impact on the body's ability to use and transport sulfur―not to mention several landmark legal cases― tells a very different story.
The Two Cultures and the Scientific Revolution by C. P. Snow
2013 Reprint of 1959 Edition. Exact facsimile of the original edition, not reproduced with Optical Recognition Software. This is the publication of the influential 1959 Rede Lecture by British scientist and novelist C. P. Snow. Its thesis was that "the intellectual life of the whole of western society" was split into the titular two cultures―namely the sciences and the humanities―and that this was a major hindrance to solving the world's problems.
Published in book form, Snow's lecture was widely read and discussed on both sides of the Atlantic, leading him to write a 1963 follow-up, "The Two Cultures: And a Second Look: An Expanded Version of The Two Cultures and the Scientific Revolution."
La Salud Es Posible by Andreas Ludwig Kalcker
Excelente obra, dedicada al despertar de mentes aún dormidas. Donde Andreas Kalcker brinda un abanico de posibilidades para la recuperación de la salud. Donde el autor expone que la cura de las enfermedades está directamente relacionada con la acides y la deficiente acción mitocondrial (deficiencia eléctrica en la transmisión de información intercelular). Deseamos que pronto Amazon re abra la venta y envíos de esta tan presida obra.
Para los que hemos descubierto o quieren descubrir las maravillas curativas del MMS/CDS, es un libro estupendo se lee del tirón y es una especie de vademécum. Te explica muchísimos aspectos de este simple producto. Lo que más me ha gustado es que utiliza un lenguaje muy cercano y didáctico. Se lo recomiendo a todas las personas que hayan llegado como yo al MMS/CDS, y experimenten sus beneficios para un sinfín de enfermedades, desde las más tremendas a las más simples. Me encanta la crítica inicial directa que hace a las farmacéuticas. Llegue al MMS, a través de amigo cooperante en África, cuando me comentó que allí, desde la malaria a cualquier enfermedad infecciosa u otras, la tratan con MMS/CDS, ante la falta de medios económicos, quedando impresionados por los resultados.
Salud Prohibida by Andreas Ludwig Kalcker
Quien haya experimentado en su propio cuerpo e en las personas amadas que existe posibilidad de recuperación, a través de un remedio desconocido, ya no se dejará convencer por nadie de lo contrario. No hay verdad más grande que las experiencias vividas por uno mismo, a través del propio sufrimiento del cuerpo y de la mente.
Este libro intenta dar soluciones para el bien más preciado que tenemos: nuestra salud. Hay que tener en cuenta que la salud se ha convertido en un gran negocio. Para ser exactos, es el negocio más grande jamás conocido (junto con el de los bancos), puesto que todo el mundo, antes o después, será un "cliente", y hará lo que sea con tal de recuperarse cuando su salud esté en peligro. La industria farmacéutica ha monopolizado la salud en los últimos 100 años. Este negocio no permite competencia y es feroz. Ya que al ganar tantísimo dinero, con licencias, patentes y becas gubernamentales, cualquier solución alternativa de medicina es apartada, ridiculizada, difamada y juzgada. La industria es la dueña del juego y no hay nada que lo cambie por el momento.
Los que más sufren son los médicos, que son la parte ejecutiva del sistema de salud. Ellos están en primera fila de esta guerra de trincheras, donde no se les permite hacer nada en absoluto que no se encuentre dentro de la reglamentación de la ley farmacéutica, ya que en caso contrario serían expulsados del sistema médico sin posibilidad de trabajar en el futuro. Esta situación crea un conflicto interno, y ese conflicto interno provoca enfermedad. Según las estadísticas, el promedio de vida de un médico es de 56 años, siendo la profesión con mayores suicidios femeninos.
Los médicos viven a diario el conflicto paciente-fármaco, sufriendo emocionalmente esta encerrona. No es de extrañar, que muchos sólo puedan trabajar tras un escudo de frialdad, con tal de no identificarse emocionalmente con el paciente, cosa que a la larga, les afectaría creando una depresión severa.
Paradójicamente, la medicina convencional suele tratar estas depresiones con medicamentos paliativos, que no curan. Un medicamento paliativo, se asocia a la medicación que se suministra al paciente diagnosticado de una enfermedad incurable, con la intención de hacer más lento el avance de la enfermedad, y reducir los dolores y molestias que genera en el cuerpo del paciente. Sin embargo suele crear otras enfermedades, con sus efectos secundarios a largo plazo.
Dmso: Nature's Healer Kindle Edition by Morton Walker
DMSO—dimethyl sulfoxide—is a simple by-product of wood and has been called a "miracle" drug, capable of relieving pain, diminishing swelling, reducing inflammation, encouraging healing, and restoring normal function. In this groundbreaking work, award-winning health science writer Dr. Morton Walker examines the powerful and compelling case for the use of DMSO in the treatment of many debilitating disease and health-related problems. In DMSO: Nature's Healer, Dr. Walker cites documented cases of its astounding use in healing and prevention of a host of health disorders, including arthritis, stroke, cancer, mental retardation, and sports and auto injuries. He also recounts the dramatic story of the long struggle to gain FDA approval of DMSO.
Organic Whole Wheat Einkorn Flour - 2lbs (Pack of 1) by Bench View Farms
Man's original wheat. Grown in the USA by 5th generation farmers. Certified USDA Organic by CCOF. Great substitute for people that are wheat gluten sensitive. NON - GMO.
For a cereal grain, einkorn has an impressive biography. It was one of the world's first domesticated species, likely making the transition from wild to domestic somewhere around 10,000 years ago. In 1997, a team of European scientists used DNA fingerprinting to confirm what many scholars had already suspected: that einkorn was domesticated near Karacadağ, a volcano near the Turkey-Syria border where wild einkorn still grows today.
Einkorn is packed with more nutrients, vitamins, and dietary minerals than regular wheat. Einkorn has 30% more protein and 15% less starch than commercial wheat, plus abundant B Vitamins and trace minerals like iron. Einkorn grows tall and proud, just the way nature intended. The gluten in einkorn lacks the high molecular weight proteins that many people can't digest. If you are sensitive to modern wheat, einkorn may provide a delicious alternative. Einkorn does contain gluten and is not ok for those with celiac disease.
16 lb. Virgin Wheat Organic Einkorn Flour (8 Pack X 2 lb Bags) by Virgin Wheat
[Virgin Wheat Einkorn Flour] – 14,000 years ago, humans began growing the first wheat – einkorn. It had a delicious, savory, full-bodied taste with amazing health benefits. All of the modern grains have lost these amazing benefits through genetic modification. Virgin Wheat is as pure as it gets.
[Whole Grain] – These wheat berries that the flour is produced of are the definition of whole grain – they grow in a husk and are plucked from the ancient, unchanged Einkorn plant whole. They are plump, delicious, and filled with amazing nutrients.
[Never Bleached or Bromated] – Most modern wheats and flours are bleached to give them their eerie white color, or oxidized with potassium bromate, which has been linked to cancer in animals. Our grains are never touched by either harsh chemical (or anything else).
[Grown In America] – Our wheats are grown right here on American soil by farmers who care about health and the environment. By "going back to our roots" and consuming this 14,000 year old grain, we restore our natural balance and health.
[Easy To Cook] – Unlike some ancient grains, Virgin Wheat is just as easy to cook as rice. With only a few minutes and some boiling water, you can enjoy this savory delicious grain with almost anything -- it is delicious in salads, with proteins, or all by itself!
1 lb. Organic, Sprouted Einkorn Flour by To Your Health Sprouted Flour Co.
Sprouted, Organic, Ancient Grain, Non-Gmo, Kosher, Whole grain flour.
When a grain sprouts, it increases in amino acids, minerals, and vitamins A and B, while decreasing in starch and phytic acid. Because the sprouting process increases enzymes, the digestibility of the protein and starch are improved. In fact, nutrients in sprouted grains are more readily absorbed by the body after sprouting.
Dieta Cetogénica: Resetea tu metabolismo, gana energía y quema grasa para siempre
by Dra. Isabel Belaustegui, Jesús Sierra Crespo
La Dra. Isabel Belaustegui se define a sí misma como un médico del Siglo XXI. Es licenciada en Medicina y Cirugía y especialista en Anatomía Patológica, posee un máster en Terapia Neural y Odontología Neurofocal y además es experta en nutrición.
Su migración a la medicina integrativa viene de su curiosidad por saber qué formas de medicina eran eficaces fuera del ámbito tradicional. Fue revelador para la Dra. Belaustegui descubrir que a través de la nutrición, otras formas de hacer medicina y una buena alimentación, podemos curar y prevenir enfermedades.
Con este libro, la Doctora Isabel Belaustegui te ayuda a iniciarte en la dieta cetogénica, te explica en qué consiste y como alcanzar el famoso estado de "cetosis".
La dieta cetogénica ha supuesto una auténtica revolución en la manera de alimentarnos, pues se consigue perder peso, aumentar la energía y mejorar nuestro equilibrio hormonal. Restringiendo los hidratos de carbono, obligamos a nuestro metabolismo a quemar grasa. A través de una proporción adecuada de los 3 grandes grupos de alimentos (grasas, carbohidratos y proteínas), la dieta cetogénia consigue que nuestro organismo comience a obtener energía a partir de las grasas, convirtiéndose en una eficiente máquina quema-grasas.
Plague of Corruption: Restoring Faith in the Promise of Science
by Judy Mikovits, Kent Heckenlively
Dr. Judy Mikovits is a modern-day Rosalind Franklin, a brilliant researcher shaking up the old boys' club of science with her groundbreaking discoveries. And like many women who have trespassed into the world of men, she uncovered decades-old secrets that many would prefer to stay buried.
From her doctoral thesis, which changed the treatment of HIV-AIDS, saving the lives of millions, including basketball great Magic Johnson, to her spectacular discovery of a new family of human retroviruses, and her latest research which points to a new golden age of health, Dr. Mikovits has always been on the leading edge of science.
With the brilliant wit one might expect if Erin Brockovich had a doctorate in molecular biology, Dr. Mikovits has seen the best and worst of science. When she was part of the research community that turned HIV-AIDS from a fatal disease into a manageable one, she saw science at its best. But when her investigations questioned whether the use of animal tissue in medical research were unleashing devastating plagues of chronic diseases, such as autism and chronic fatigue syndrome, she saw science at its worst. If her suspicions are correct, we are looking at a complete realignment of scientific practices, including how we study and treat human disease.
Recounting her nearly four decades in science, including her collaboration of more than thirty-five years with Dr. Frank Ruscetti, one of the founders of the field of human retrovirology, this is a behind the scenes look at the issues and egos which will determine the future health of humanity.
Plaga de Corrupción Científica: Restaurando la fe en las promesas de la ciencia
by Judy Mikovits, Kent Heckenlively
Esta corrupción rampante… esconde deliberadamente al público las verdades científicas que se oponen a los intereses corporativos. (Luc Montagnier, Nobel de Medicina 2008 por aislar el retrovirus del VIH)
Lo que este libro nos enseña, más que cualquier otra cosa, es que la ciencia es un juego peligroso. El concepto que la ciencia es exacta e inequívoca, es erróneo. Cuando existen dudas, existe la posibilidad que poderosos intereses destrocen la vida de un científico con integridad para silenciarle. A lo largo del libro, la intriga se entrelaza a la perfección con revelaciones fascinantes sobre la ciencia, aún poco comprendida, detrás del posible papel de los retrovirus, en misteriosas enfermedades debilitantes como el síndrome de fatiga crónica y el autismo. (Stephanie Seneff, investigadora científica senior del MIT)
La asombrosa historia de una científica extraordinaria, que descubrió la causa más probable del síndrome de la fatiga crónica, para ser luego objeto de una feroz campaña de encubrimiento y de difamación más absoluta de su persona, por parte de los niveles más altos de la comunidad científica. Una crítica incisiva a lo que está mal hoy en día en la ciencia y, sin embargo, un retrato absolutamente optimista de cómo la ciencia todavía tiene solvencia para encontrar la verdad. Te deja abrumado por los métodos insidiosos, y por quiénes se esconden detrás de la corrupción de la ciencia, pero, al mismo tiempo, es esperanzador para los buscadores de la verdad en la comunidad científica como la Dra. Mikovits, que persevera contra viento y marea. (J.B. Handley, cofundador de Generation Rescue y autor de Cómo terminar con la epidemia del autismo)
Un conjunto de revelaciones verdaderamente impactantes sobre la profunda corrupción y criminalidad del complejo médico-industrial. Expone el fraude científico y la descarada deshonestidad intelectual, que ahora caracteriza a los cárteles farmacéuticos, que sacrifican la salud humana en beneficio de los intereses corporativos. (Mike Adams, Health Ranger y editor the Science.news)
Risk Savvy: How to Make Good Decisions by Gerd Gigerenzer
An eye-opening look at the ways we misjudge risk every day and a guide to making better decisions with our money, health, and personal lives.
In the age of Big Data we often believe that our predictions about the future are better than ever before. But as risk expert Gerd Gigerenzer shows, the surprising truth is that in the real world, we often get better results by using simple rules and considering less information.
In Risk Savvy, Gigerenzer reveals that most of us, including doctors, lawyers, financial advisers, and elected officials, misunderstand statistics much more often than we think, leaving us not only misinformed, but vulnerable to exploitation. Yet there is hope. Anyone can learn to make better decisions for their health, finances, family, and business without needing to consult an expert or a super computer, and Gigerenzer shows us how.
Risk Savvy is an insightful and easy-to-understand remedy to our collective information overload and an essential guide to making smart, confident decisions in the face of uncertainty.
Murder by Injection by Eustace Clarence Mullins
The present work, the result of some forty years of investigative research, is a logical progression from my previous books: the expose of the international control of monetary issue and banking practices in the United States; a later work revealing the secret network of organizations through which these alien forces wield political power-the secret committees, foundations, and political parties through which their hidden plans are implemented; and now; to the most vital issue of all, the manner in which these depredations affect the daily lives and health of American citizens. Despite the great power of the hidden rulers, I found that only one group has the power to issue life or death sentences to any American-our nation's physicians. I discovered that these physicians, despite their great power, were themselves subjected to very strict controls over every aspect of their professional lives. These controls, surprisingly enough, were not wielded by any state or federal agency, although almost every other aspect of American life is now under the absolute control of the bureaucracy.
The physicians have their own autocracy, a private trade association, the American Medical Association. This group, which is headquartered in Chicago, Illinois, had gradually built up its power until it assumed total control over medical schools and the accreditation of physicians. The trail of these manipulators led me straight to the same lairs of the international conspirators whom I had exposed in previous books. I knew that they had already looted America, reduced its military power to a dangerously low level, and imposed bureaucratic controls on every American. I now discovered that their conspiracies also directly affected the health of every American. This conspiracy has resulted in a documented decline in the health of our citizens.
We now rank far down the list of civilized nations in infant mortality and other significant medical statistics. I was able to document the shocking record of these cold-blooded tycoons who not only plan and carry out famines, economic depressions, revolutions and wars, but who also find their greatest profits in their manipulations of our medical care. The cynicism and malice of these conspirators is something beyond the imagination of most Americans. They deliberately mulct our people of millions of dollars each year through charitable organizations and then use these same organizations as key groups to bolster their Medical Monopoly. Fear and intimidation are the basic techniques by which the conspirators maintain their control over all aspects of our health care, as they ruthlessly crush any competitor who challenges their profits.
Vaccine Epidemic: How Corporate Greed, Biased Science, and Coercive Government Threaten Our Human Rights, Our Health, and Our Children by Louise Kuo Habakus, Mary Holland, Kim Mack Rosenberg
Public health officials state that vaccines are safe and effective, but the truth is far more complicated. Vaccination is a serious medical intervention that always carries the potential to injure and cause death as well as to prevent disease. Coercive vaccination policies deprive people of free and informed consent—the hallmark of ethical medicine. Americans are increasingly concerned about vaccine safety and the right to make individual, informed choices together with their healthcare practitioners. Vaccine Epidemic focuses on the searing debate surrounding individual and parental vaccination choice in the United States.
Habakus, Holland, and Rosenberg edit and introduce a diverse array of interrelated topics concerning the explosive vaccine controversy, including the ethics of vaccination mandates, corrupting conflicts of interest in the national vaccine program, and personal narratives of parents, children, and soldiers who have suffered vaccine injury.
Newly updated with additional chapters focusing on institutional scientific misconduct, mandates for healthcare workers, concerns about HPV vaccine development, and the story behind the Supreme Court's recent vaccine decision, Vaccine Epidemic remains the essential handbook for the vaccination choice movement and required reading for all people contemplating vaccination for themselves and their children.
Vaccines: A Reappraisal by Richard Moskowitz M.D.
Drawing on fifty years of experience caring for children and adults, Dr. Moskowitz examines vaccines and our current policy regarding them. Weaving together a tapestry of observed facts, clinical and basic science research, news reports from the media, and actual cases from his own practice, he offers a systematic review of the subject as a whole.
He provides scientific evidence for his clinical impression that the vaccination process, by its very nature, imposes substantial risks of disease, injury, and death that have been persistently denied and covered up by manufacturers, the CDC, and the coterie of doctors who speak for it.
With the aim of acknowledging these risks, taking them seriously, understanding them more holistically, and ultimately assessing them on a deeper level, he proposes a nationwide debate based on objective scientific research, including what we already know and what still needs to be investigated in the future.
He argues that with no serious public health emergency to justify them, requiring vaccines of everyone deprives us all of genuinely informed consent, and prevents parents from making healthcare decisions for our children, basic human rights that we still profess to hold dear.
For the present, given the legitimate controversy surrounding the mandates, he proposes that most vaccines simply be made optional and that further research into their risks and benefits be conducted by an independent agency in the public interest, untainted by industry funding, CDC sponsorship, and the quasi-religious sanctimony that is widely invoked on their behalf.
Alzheimer's Solved: Condensed Edition by Henry Lorin
Author/dentist Henry Lorin watched helplessly as his wife's father developed Alzheimer's disease, while his own father did not. The two men were the same age and very similar medically, except for one key health factor.
Dr. Lorin then spent years studying all the medical research, utilizing the clues and insights gained from his family's experience. The result? He is able to show that this one factor is the true key to Alzheimer's. Dr. Lorin's book reveals that factor and the simple steps needed to prevent the disease.
Cholesterol is essential to life, and it provides many substantial benefits to our body's state of health. Below is some cholesterol information of which you may be unaware:
[ Read complete article ]
Cholesterol is required to maintain cellular membrane integrity. Every cell in your body has a membrane which keeps the cell together and maintains the insides from the outside environment. This cell membrane is key to our ability to live and thrive, and cholesterol literally keeps your cell membranes from being destroyed when you get hot or cold. Your body cannot make new cells without cholesterol, and the body uses it to repair cellular damage.
Cholesterol is the building material from which your body makes bile for the digestion of fatty acids. Without bile, you could not digest the fats you eat and your body would not have the materials it needs to build your cells. ince a large part of your brain is composed of fat (60% by weight), a lack of cholesterol would have a tremendous effect on your wellbeing.
Cholesterol is the parent substance from which aldosterone and cortisol are made. Without these two hormones, you would die in a matter of days, because these hormones keep the amount of salt and sugar in your blood at the right levels.
Cholesterol is also the parent for another hormone called calcitrol. Calcitrol is the active form of vitamin D within the body, and it is involved in more than 300 cellular processes. One of the most important is the regulation of calcium levels in our bones. Without calcitrol, calcium would pass right through the body, and our bones and teeth would dissolve. In addition, nerve transmissions would fail, as they depend on calcium. The result would be total paralysis as muscle groups would be unable to respond to nerve impulses. Your heart, which is a muscle, would be unable to contract.
Cholesterol helps the body fight infections and indeed this may be its most important benefit. Current research has suggested that heart disease and atherosclerosis may be caused by infectious organisms and the resulting inflammation they cause. Higher levels of cholesterol protect the body from these inflammatory microorganisms.
Cholesterol acts as a protective substance against stroke and cancer.
Low cholesterol contributes to mood disorders, such as aggression, violence and depression. A team at the Yale University School of Medicine has theorized that cholesterol somehow regulates and influences brain neurochemistry. Your brain, which is the seat of your memories, your personality, your "you-ness" relies heavily on cholesterol. The brain uses about 20% of your total body cholesterol. If the brain doesn't have enough cholesterol, cognitive problems happen. Indeed, some people have reported experiencing loss of memory and even amnesia after taking drugs to lower cholesterol. See Dr. Duane Graveline's book Lipitor: Thief of Memory.
A study in 2003 by Pfreiger revealed that the brain uses cholesterol to build the synaptic connections between its neurons. In fact, the brain has special cells called glial cells which are specifically adapted to make cholesterol for neuronal connections. Without cholesterol, there would be no brain function.
A lack of cholesterol can cause dementia. Current research is revealing that lower cholesterol levels are related to the development of Alzheimer's disease. Henry Lorin has written an interesting book on this subject called Alzheimer's Solved: Condensed Edition.
People with higher levels of cholesterol live the longest. There are multiple studies which support this fact. This is especially true for the elderly.
Some people suffer from a genetic defect which is called Smith Lemli Opitz Syndrome in which the body doesn't make cholesterol. These people suffer from debilitating health problems including growth retardation, digestive issues, and other serious body damage since cholesterol is essential to these body processes.
Cholesterol is so important to your body that it will make it if you don't eat enough. This self-regulation makes it very difficult to use a low fat diet alone to lower your cholesterol. The less cholesterol you eat, the more cholesterol your body makes. If you still want to lower your cholesterol, reduce your carbohydrate intake. Carbohydrates turn into sugar or glucose in the body, and cholesterol is made from glucose. Any basic biochemistry text will confirm this fact.
The Alzheimer's Antidote: Using a Low-Carb, High-Fat Diet to Fight Alzheimer's Disease, Memory Loss, and Cognitive Decline by Amy Berger
A Comprehensive Metabolic & Lifestyle Approach
A diagnosis of Alzheimer's disease in 2016 is startlingly similar to a half-century ago. Despite decades of research and millions of dollars invested in uncovering the causes and developing treatments for this devastating illness, progress has been slow, with each new "blockbuster" drug proving to be as big a disappointment as the ones that went before it. Today, an Alzheimer's diagnosis is a death sentence.
However, there may be ways to prevent, delay, and possibly even reverse the course of this crippling neurodegenerative disease. In The Alzheimer's Antidote, Certified Nutrition Specialist Amy Berger presents a multi-pronged nutrition and lifestyle intervention to combat Alzheimer's disease at its roots. Berger's research shows that Alzheimer's results from a fuel shortage in the brain: As neurons become unable to harness energy from glucose, they atrophy and die, leading to classic symptoms like memory loss and behavioral changes
This is a revolutionary approach―one that has been discussed in the scientific literature for years but has only recently been given credence in clinical settings, thanks to extremely promising studies wherein Alzheimer's patients have experienced complete reversals of the condition. Medical and scientific journals are full of research showing alternate ways to fuel the starving brain, but no one has been bringing this essential information to the people who need it most―until now.
In a culture obsessed with miracle medications, the pharmaceutical route for tackling Alzheimer's has been a massive failure. Pills and potions don't address underlying causes, and regarding Alzheimer's, they typically fail to improve even the symptoms. As a metabolic problem, the only effective way to treat Alzheimer's may be a multifaceted approach that fundamentally reprograms energy generation in the brain. The good news is, the secret is as simple as switching to a low-carb, high-fat diet.
The Alzheimer's Antidote shows us that cognitive decline is not inevitable, but if it does occur, we don't have to sit idly by and wait helplessly while it progresses and worsens. Amy Berger empowers loved ones and caregivers of Alzheimer's sufferers, and offers hope and light against this otherwise unnavigable labyrinth of darkness.
Some research studies have proposed that Alzheimer's disease should also be classified as a type of diabetes, called type 3 diabetes.
This "type 3 diabetes" is a term that has been proposed to describe the hypothesis that Alzheimer's disease, which is a major cause of dementia, is triggered by a type of insulin resistance and insulin-like growth factor dysfunction that occurs specifically in the brain.
Antídoto Para El Alzheimer (Spanish Edition) por Amy Berger
Esta obra revolucionaria y esperanzadora asegura que el Alzheimer se puede prevenir, retrasar y hasta revertir. Forma parte de una tendencia, cada vez más extendida, que relaciona esta enfermedad con la diabetes. La especialista en nutrición, Amy Berger, va más un paso más allá.
Según Berger, el Alzheimer es el resultado de una escasez de combustible en el cerebro: a medida que las neuronas se vuelven incapaces de aprovechar la energía de la glucosa, se atrofian y mueren, dando lugar a síntomas clásicos como pérdida de memoria y cambios de comportamiento.
Para combatir este problema metabólico, la autora recomienda una dieta baja en carbohidratos y alta en grasas saludables. Además propone cambios en el estilo de vida, al tiempo que analiza temas tan interesantes como el colesterol bueno, la falta de sueño o el estrés.
Food Forensics: The Hidden Toxins Lurking in Your Food and How You Can Avoid Them for Lifelong Health Paperback by Mike Adams
Award-winning investigative journalist and clean food activist Mike Adams, the "Health Ranger," is founder and editor of Natural News, one of the top health news websites in the world, reaching millions of readers each month.
Now, in Food Forensics, Adams meticulously tests groceries, fast foods, dietary supplements, spices, and protein powders for heavy metals and toxic elements that could be jeopardizing your health.
To conduct this extensive research, Adams built a state-of-the-art laboratory with cutting-edge scientific instruments. Publishing results of metal concentrations for more than 800 different foods, Food Forensics is doing the job the FDA refuses to do: testing off-the-shelf foods and sharing the findings so the public can make informed decisions about what they consume or avoid.
In Food Forensics, you'll discover little-known truths about other toxic food ingredients such as polysorbate 80, MSG, sodium nitrite, pesticides, and weed killers such as glyphosate. Adams reveals stunning, never-before-reported details of heavy metals found in recycled human waste used on crops and in parks, and he explains how industrial pollution causes mercury, lead, and cadmium to end up in your favorite protein powders.
This book will forever change your view of food safety, regulation, and manufacturing. When you know what's really in your food, you can start making changes to protect yourself against serious diseases like cancer, all while maximizing your natural immune defenses against infection and disease.
Cholesterol Clarity: What The HDL Is Wrong With My Numbers? by Jimmy Moore, Eric C. Westman
Don't you wish someone could just spell it out in simple, easy-to-understand language and tell you what, if anything, you need to do about your cholesterol? Good news! That's precisely what Cholesterol Clarity is designed to do. Jimmy Moore, a prominent and highly respected health blogger and podcaster, has teamed up with Dr. Eric Westman, a practicing internist and nutrition researcher, to bring you one of the most unique books you'll ever read on this subject, featuring exclusive interviews with twenty-nine of the world's top experts from various fields to give you the complete lowdown on cholesterol. If you're worried about any confusing medical jargon in this book, don't be—this critical information is broken down for you to grasp what is really important and what is not.
You won't find this kind of comprehensive, cutting-edge, expert-driven cholesterol information all in one place anywhere else. Has your doctor told you your total and/or LDL cholesterol is too high and thus requires you to take immediate action to lower it? Has the solution to your "high cholesterol" been to cut down on your saturated fat intake, eat more "healthy" whole grains and vegetable oils, and possibly even take a prescription medication like a statin to lower it to "desirable" levels? If so, then this is the book for you. Learn what the real deal is from some of the leading experts on the subject. Not only will Cholesterol Clarity tell you what your cholesterol tests—LDL, HDL, triglycerides, and other key cholesterol markers—really mean, but it will also arm you with nutritional guidance that will lead you to optimal health. Are you ready to find out what the HDL is wrong with your numbers?
The Great Cholesterol Con: The Truth About What Really Causes Heart Disease and How to Avoid It by Malcolm Kendrick
Statins are the so-called "wonder drugs" widely prescribed to lower blood cholesterol levels that claim to offer unparalleled protection against heart disease. Many experts claim that they are completely safe and that they are also capable of preventing a whole series of other conditions. This groundbreaking study exposes the truth behind the hype surrounding statins and reveals a number of crucial facts, including that high cholesterol levels do not cause heart disease; that high-fat diets—saturated or otherwise—do not affect blood cholesterol levels; and that for most men and all women the benefits offered by statins are negligible at best.
Other data is also provided that shows that statins have many more side affects than is often acknowledged. This hard-hitting survey also points a finger at the powerful pharmaceutical industry and an unquestioning medical profession as perpetrators of the largely facetious concepts of "good" and "bad" cholesterol that are designed to convince millions of people to spend billions on statins. With clarity and wit, this appeal to common sense and scientific fact debunks common assumptions on what constitutes a healthy lifestyle and diet, as well as the idea that there is a miracle cure for heart disease.
The Statin Damage Crisis by Duane Graveline MD
Tens of thousands of people have been victims of a huge array of statin drugs side effects, ranging from permanent cognitive dysfunction and severe personality change to disabilities from permanent peripheral neuropathy, permanent myopathy and chronic muscular degeneration. It has been reported that muscle pain cases frequently become permanent and many neurologists now regard statin neuropathy as predictably resistant to traditional treatment. In addition to the crisis of thousands of people disabled by statin associated neuro-muscular problems is the fact that many physicians still remain unaware that statins can even do this. Then there is the crisis of patients being forced into taking a statin because not to do so would result in having to find a new doctor.
The Statin Damage Crisis looks at how statins work, the importance of cholesterol in the body, inflammation and atherosclerosis, anti-inflammatory alternatives to statins, serious side effects of statins, plus dietary supplements of possible benefit to those taking statins or that were forced to stop taking a statin due to unpleasant and even disabling side effects.
The Dark Side of Statins: Plus: The Wonder of Cholesterol by Duane Graveline MD
This is Dr. Duane Graveline's fourth and final book on statin drugs. This new (August 2017) and expanded edition of The Dark Side of Statins completes the series. All four of his statin books are equally informative, but he considered this to be both the best and the most important of his works. The final chapter is a first-hand account of Dr Graveline's last weeks and days and the official causes of his death.
The full range of statin side effects includes cognitive dysfunction, behavioral and emotional disorders, chronic nerve and muscle damage and an ALS-like neuromuscular degenerative process, as major categories of damage. Thousands of statin users, like myself, have been afflicted with peripheral neuropathies with a tendency to be resistant to all traditional medical treatment. Statins inhibit not only dolichols, corrupting our DNA damage correction, but CoQ10 as well, increasing our damage load. Predictably the inevitable effect is increased mitochondrial DNA damage — considered by many authorities to be the mechanism of our aging process as well as that of many chronic diseases.
Many of the statin side effects are permanent and weakness and fatigue are common complaints. Many statin victims say that abruptly, almost in the blink of an eye, they have become old people. Statins block the synthesis of CoQ10 and dolichols, thereby contributing directly to the premature common chronic ills of aging. Since this involves normal physiologic processes, it is silent. By the time we become aware of it, it is already far too late and the damage has been done to those susceptible. This, in my judgment, is the truly Dark Side of Statins.
How to End the Autism Epidemic by J.B. Handley
In How to End the Autism Epidemic, Generation Rescue's co-founder J.B. Handley offers a compelling, science-based explanation of what's causing the autism epidemic, the lies that enable its perpetuation, and the steps we must take as parents and as a society in order to end it.
While many parents have heard the rhetoric that vaccines are safe and effective and that the science is settled about the relationship between vaccines and autism, few realize that in the 1960s, American children received three vaccines compared to the thirty-eight they receive today. Or that when parents are told that the odds of an adverse reaction are "one in a million," the odds are actually one in fifty. Or that in the 1980s, the rate of autism was one in ten thousand children. Today it's one in thirty-six.
Parents, educators, and social service professionals around the country are sounding an alarm that we are in the midst of a devastating public health crisis―one that corresponds in lockstep with an ever-growing vaccine schedule. Why do our public health officials refuse to investigate this properly―or even acknowledge it?
In How to End the Autism Epidemic, Handley confronts and dismantles the most common lies about vaccines and autism. He then lays out, in detail, what the truth actually is: new published science links the aluminum adjuvant used in vaccines to immune activation events in the brains of infants, triggering autism; and there is a clear legal basis for the statement that vaccines cause autism, including previously undisclosed depositions of prominent autism scientists under oath.
While Handley's argument is unsparing, his position is ultimately moderate and constructive: we must continue to investigate the safety of vaccines, we must adopt a position of informed consent, and every individual vaccine must be considered on its own merits. This issue is far from settled. By refusing to engage with parents and other stakeholders in a meaningful way, our public health officials destroy the public trust and enable the suffering of countless children and families.
The HPV Vaccine On Trial: Seeking Justice for a Generation Betrayed by Mary Holland, Kim Mack Rosenberg, Eileen Iorio
A Groundbreaking Exposé to the HPV Vaccine and the Science, Safety, and Business Behind It
Cancer strikes fear in people's hearts around globe. So the appearance of a vaccine to prevent cancer—as we are assured the human papillomavirus (HPV) vaccine will—seemed like a game-changer. Since 2006, over eighty countries have approved the vaccine, with glowing endorsements from the world's foremost medical authorities. Bringing in over $2.5 billion in annual sales, the HPV vaccine is a pharmaceutical juggernaut. Yet scandal now engulfs it worldwide.
The HPV Vaccine on Trial is a shocking tale, chronicling the global efforts to sell and compel this alleged miracle. The book opens with the vaccine's invention, winds through its regulatory labyrinths, details the crushing denial and dismissal of reported harms and deaths, and uncovers the enormous profits pharma and inventors have reaped. Authors Holland, Mack Rosenberg, and Iorio drill down into the clinical trial data, government approvals, advertising, and personal accounts of egregious injuries that have followed in countries as far-flung as Japan, Australia, Colombia, India, Ireland, the U.K. and Denmark. The authors have written an unprecedented exposé about this vaunted vaccine.
How Vaccines Wreck Human Immunity: A Forbidden Doctor Publication by Dr. Jack Stockwell CGP, Mary Stockwell CGP
Nobody likes to think they have been brainwashed. But when you get through reading this eBook some of you are going to be very angry, and you're going to know you've been "had." This is the vision of the Forbidden Doctor, to let you know that there are alternatives to the medical status quo.
This is a must read for those who want to understand the truth about disease, vaccines, and health. 150 vaccines by age 18 is a lot of immune system stimulation. Is autoimmune illness caused by stimulating immune systems too much or excessively? Well there are no long term studies to try to figure this question out. This book is eye opening and is much needed today.
Thimerosal: Let the Science Speak: The Evidence Supporting the Immediate Removal of Mercury—a Known Neurotoxin—from Vaccines by Jr. Robert F. Kennedy
Over a decade ago, following a sharp rise in developmental disorders such as autism and ADHD, the mercury-containing preservative Thimerosal was widely believed to have been eliminated from vaccine supplies in the US and abroad. However, dangerous quantities of Thimerosal continue to be used, posing a significant threat to public health and leading to a crisis of faith in vaccine safety.
In this groundbreaking book, Robert F. Kennedy, Jr., and Dr. Mark Hyman examine the research literature on Thimerosal and make a very clear statement about its potentially dangerous effects. In the past, the CDC, FDA, NIH, and AAP, as well as the US Congress, the American Academy of Family Physicians, the US Department of Agriculture, the European Medicines Agency, and the California Environmental Protection Agency have expressed concerns over the use of Thimerosal in vaccines. But despite the many voices calling for action, the media and policy makers have repeatedly ailed to adequately address the issue.
Now, with Thimerosal: Let the Science Speak, the goals are to educate parents, doctors, and health policy makers; to eliminate this toxic chemical from the world's vaccine supplies; to move toward safer alternatives; and to maintain or increase vaccination rates critical to the United States and developing nations. With safer options available, parents shouldn't have to worry about the devastating effects of vaccinating their children.
Vaccine Whistleblower: Exposing Autism Research Fraud at the CDC by Kevin Barry
Vaccine Whistleblower is a gripping account of four legally recorded phone conversations between Dr. Brian Hooker, a scientist investigating autism and vaccine research, and Dr. William Thompson, a senior scientist in the vaccine safety division at the Centers for Disease Control and Prevention (CDC).
Thompson, who is still employed at the CDC under protection of the federal Whistleblower Protection Act, discloses a pattern of data manipulation, fraud, and corruption at the highest levels of the CDC, the federal agency in charge of protecting the health of Americans. Thompson states, "Senior people just do completely unethical, vile things and no one holds them accountable."
This book nullifies the government's claims that "vaccines are safe and effective," and reveals that the government rigged research to cover up the link between vaccines and autism. Scientific truth and the health of American children have been compromised to protect the vaccine program and the pharmaceutical industry.
The financial cost of the CDC's corruption is staggering. The human cost is incalculable. Vaccine Whistleblower provides context to the implications of Thompson's revelations and directs the reader to political action.
Master Manipulator: The Explosive True Story of Fraud, Embezzlement, and Government Betrayal at the CDC by James Ottar Grundvig
In 2000, the US Centers for Disease Control (CDC) carried out a secret mission to bury, skew, and manipulate data in six vaccine safety studies, in a coordinated effort to control the message that "vaccines do not cause autism." They did so via secret meetings and backtesting health-care data. The CDC invested tens of millions of dollars in a foreign health-care data analytics startup run by Danish scientist Poul Thorsen, a move to ensure that no link ever surfaced. But fate had other ideas. The agency soon learned it couldn't control Thorsen. In 2011, the US Justice Department indicted him for the theft of more than $1 million of CDC grant money.
Master Manipulator exposes the CDC's hidden agenda for the cover-up. Influenced by Big Pharma money, future high-paying jobs, and political lobbyists, CDC executives charted a course different than what the findings of earlier vaccine safety studies revealed. The CDC needed an outsider to "flatten" the results of the data, while building an exit strategy: a fall guy in case the secret plan was exposed. Thorsen fit the bill nicely, conducting studies overseas. But the CDC's plan backfired, as Thorsen took the money to the bank and the power went to his head. It would take years for his fraud scheme—funneling CDC grant money to a Danish university and then back to a CDC bank account he controlled—to play out.
Master Manipulator is a true story of fraud and betrayal, and an insider's view of what takes place behind the closed doors of agencies and drug companies, and with the people tasked to protect the health of American children. It's a cautionary tale of the dangers of blind trust in the government and the health-care industry.
Vaccine Villains: What the American Public Should Know about the Industry by Robert F. Kennedy Jr., Anne Dachel
Vaccine safety is arguably the most heated controversy in pediatric medicine. In the last thirty-five years, federal health officials have more than tripled the number of vaccinations children receive in the United States. At the same time, a growing number of researchers and parents are questioning the soundness of the one-size-fits-every-child vaccination schedule.
Our children are the most vaccinated kids in the world, yet half of them suffer from at least one chronic health condition. Asthma, life-threatening allergies, diabetes, bowel disease, seizure disorder, and a host of developmental problems now plague America's children. For years, the Centers for Disease Control and Prevention has had the last word on vaccine safety. It continues to produce research showing no serious risk from vaccinations. Hidden behind these public assurances, however, are hundreds of conflict of interest waivers and extensive financial ties to the pharmaceutical industry the CDC oversees—an industry that has no liability for the vaccines it manufactures.
In Vaccine Villains, Robert F. Kennedy, Jr., and Anne Dachel uncover the dark side of the vaccine controversy that you will not hear in mainstream news.
The Moth in the Iron Lung: A Biography of Polio by Forrest Maready
A fascinating account of the world'' most famous disease—polio— told as you have never heard it before. Epidemics of paralysis began to rage in the early 1900s, seemingly out of nowhere. Doctors, parents, and health officials were at a loss to explain why this formerly unheard of disease began paralyzing so many children—usually starting in their legs, sometimes moving up through their abdomen and arms. For an unfortunate few, it could paralyze the muscles that allowed them to breathe.
Why did this disease start to become such a horrible problem during the late 1800s? Why did it affect children more often than adults? Why was it originally called teething paralysis by mothers and their doctors? Why were animals so often paralyzed during the early epidemics when it was later discovered most animals could not become infected? The Moth in the Iron Lung is a fascinating biography of this horrible paralytic disease, where it came from, and why it disappeared in the 1950s. If you've never explored the polio story beyond the tales of crippled children and iron lungs, this book will be sure to surprise.
GMO Myths and Truths (pdf) by John Fagan, PhD; Michael Antoniou, PhD & Claire Robinson, MPhil, 2nd edition
An evidence-based examination of the claims made for the safety and efficacy of genetically modified crops and foods
Introduction
We began work on GMO Myths and Truths in 2010, prompted by frequent claims that the case against genetically modifying our food supply had no science behind it. As we had followed the scientific debate and evidence on genetically modified (GM) crops and foods since the early 1990s, we knew that this was untrue.
Another driving factor was the inflated claims that were being made for GM crops. The public was being told that they would make agriculture more sustainable, provide higher yields to feed the world's growing population, reduce pesticide use, help meet the challenges of climate change, provide more nutritious foods, and make farming easier and more profitable.
We knew that these claims were at best questionable and at worst false. GM had not provided a single crop that had sustainably delivered these benefits. On the contrary, a considerable and growing body of scientific evidence pointed not only to potential hazards but also to actual harm from GMOs ( genetically modified organisms ) to animal and human health and the environment. But this evidence was not reaching the public, campaigners, policy-makers, or even the majority of scientists.
We decided to produce a document explaining the evidence in simple language. Initially we planned a short 10-page document. But it grew—and grew. We finally published the first edition of GMO Myths and Truths as a free download on the Earth Open Source website in June 2012, with more than 120 pages and over 600 references, 280 of them to peer-reviewed papers.
Unexpectedly for such a dry, technical publication, GMO Myths and Truths appeared to hit a nerve. Its publication coincided with a big push for GMO labelling in the United States and campaigners in many states made good use of it. Requests for press interviews flooded in from North America. Well-wishers mailed thousands of copies to the US for those campaigning for GMO food labeling to use and send to their Congressmen and women. Within weeks, GMO Myths and Truths had been translated into Mandarin and published on a Chinese blog. Spanish speakers translated parts for dissemination in South America. In India, where citizens and farmers were smarting from a series of scandals and disasters involving GM Bt cotton, a publishing company asked for our permission to print a few thousand copies under their imprint. They sold them as cheaply as they could manage, given that their target readership was poor villagers and farmers. We were invited to speak in countries all over the world by citizen, government, and industry organizations.
Keto for Cancer: Ketogenic Metabolic Therapy as a Targeted Nutritional Strategy by Miriam Kalamian EdM MS CNS
Although evidence supporting the benefits of ketogenic diet therapies continues to mount, there is little to guide those who wish to adopt this diet as a metabolic therapy for cancer. Keto for Cancer fills this need. Inspired by the work of Dr. Thomas N. Seyfried, PhD, nutritionist Miriam Kalamian has written the first book to lay out comprehensive guidelines that specifically address the many challenges associated with cancer, and particularly the deep nutritional overhaul involved with the ketogenic diet.
Kalamian, a leading voice in the keto movement, is driven by passion from her own experience in using the ketogenic diet for her young son. Her book addresses the nuts and bolts of adopting the diet, from deciding whether keto is the right choice to developing a personal plan for smoothly navigating the keto lifestyle. It is invaluable for both beginners and seasoned users of the ketogenic diet, as well as for health-care professionals who need a toolkit to implement this targeted metabolic therapy.
The book guides readers to a deeper understanding of the therapeutic potential of the ketogenic diet―which extends well beyond simply starving cancer―emphasizing the powerful impact the diet has on the metabolism of cancer cells. Nutritional nuances are explored in sections such as "Fasting Protocols" and "Know What's in the Foods You Eat" while meal templates and tracking tools are provided in "Preparing Keto Meals."
Kalamian also discusses important issues such as self-advocacy. Readers of Keto for Cancer are empowered to "get off the bench and get in the game." To that end, Kalamian offers tips on how to critically examine cancer-care options then incorporate what resonates into a truly personalized treatment plan.
Fight Cancer with a Ketogenic Diet, Third Edition: Using a Low-Carb, Fat-Burning Diet as Metabolic Therapy 3rd Edition by Ellen Davis MS
The ketogenic diet is a natural, nontoxic metabolic therapy being studied and utilized for cancer prevention and treatment. It works because cancer cells are dependent upon a constant supply of blood sugar (glucose) to stay alive. Normal cells can make energy from both glucose and ketones (metabolic by-products of burning fat), but most cancer cells can only use glucose. Avoiding carbohydrates (starch and sugar) while enjoying delicious and healthy protein and fats will lower blood glucose and increase blood-ketone levels, resulting in a normal body state called nutritional ketosis. Research has shown that nutritional ketosis starves cancer cells while nourishing normal cells and strengthening total body health.
This essential, fully referenced book is a practical guide for physicians, patients and caregivers, and provides step-by-step instructions for customizing the diet and clear explanations of the cutting-edge research on ketogenic therapies being done by Dr. Dominic D'Agostino's team at the University of South Florida and Dr. Thomas Seyfried's team at Boston College. The ketogenic diet for cancer is based on the consumption of whole, fresh foods and it can be used in addition to standard care or as a stand-alone treatment in wait-and-see situations.
Conquer Type 2 Diabetes with a Ketogenic Diet: A Practical Guide for Reducing Your HBA1c and Avoiding Diabetic Complications by Ellen Davis MS & Keith Runyan MD
Type 2 diabetes is a modern disease of carbohydrate intolerance, meaning your body isn't able to process carbohydrate (sugars & starches) normally. Consuming these foods results in high blood sugar, and over time, diabetic complications. Before the invention of insulin in the 1920s, physicians advised diabetics to avoid eating carbohydrates because of this intolerance. In contrast, modern advice is to eat carbohydrates and treat the resulting high blood sugar with medications and insulin. This "eat carb and take medicine" method increases the cost of diabetic care and does nothing to resolve the underlying disease and progression.
The logical solution is to follow a low-carb ketogenic diet because it treats type 2 diabetes at the root cause. Avoiding carbs while enjoying foods rich in healthy fats and protein stabilizes blood sugar and reduces and in some cases, eliminates the need for diabetic medications. Conquer Type 2 Diabetes with a Ketogenic Diet has all the information you need to successfully take control of your diabetes. In addition to clear explanations of the science, this book includes personal success stories, information on blood sugar monitoring and insulin therapy, the foods to eat and to avoid, cooking tips, how to get started and personalize the diet, medication interactions and more.
The Ketogenic Diet for Type 1 Diabetes by Ellen Davis MS
Before the invention of insulin, type 1 diabetic (T1D) patients were advised to avoid sugar and starch (carbohydrate) and to eat a very low carb, ketogenic diet to control blood sugar. In contrast, modern advice is to eat carbohydrates and treat the resulting high blood sugar with large doses of insulin. This "eat carb and take more insulin" method increases the cost of diabetic care and does nothing to protect the patient from symptoms and complications. Worse, it exposes T1D patients to the real danger of a fatally low blood-sugar episode (hypoglycemia).
The logical solution is to reduce both carb intake and insulin dosage. Avoiding carbs while enjoying foods rich in healthy fats and protein stabilizes blood sugar and reduces medication costs and the risk of long-term complications. The Ketogenic Diet for Type 1 Diabetes provides the tools and information you need to successfully take control of your diabetes. In addition to clear explanations of the science, you'll find personal success stories, lists of the foods to eat and to avoid, cooking tips, how to get started and personalize the diet, adapting basal and bolus insulin doses, and special considerations for children with T1D.
Fat for Fuel: A Revolutionary Diet to Combat Cancer, Boost Brain Power, and Increase Your Energy by Dr. Joseph Mercola
For over a century, we've accepted the scientific consensus that cancer results from genetic disease due to chromosomal damage in cell nuclei. But what if cancer isn't a genetic disease after all? What if scientists are chasing a flawed paradigm, and cancer isn't a disease of damaged DNA but rather of defective metabolism as a result of mitochondrial dysfunction? What if that startling truth could revolutionize our understanding of other diseases as well—and show us a radical new path to optimal health?
In this groundbreaking guide, the first of its kind, New York Times best-selling author and leading natural-health practitioner Joseph Mercola explains how nearly all disease is caused by defective metabolic processes. Then he reveals what's really causing your metabolism to go haywire: damage and dysfunction in the mitochondria, thousands of which are at work in nearly every cell in your body, generating 90 percent of the energy you need to stay alive and well. When mitochondria become damaged in large numbers, it is impossible to stay healthy.
Dr. Mercola shows you that you can take control of your health simply by giving your body the proper fuel—and it's not what you've likely been led to believe. A ketogenic diet, very low in carbohydrates and high in healthy fats, is the way to optimize the biochemical pathways that suppress disease and support healing. And the benefits can be astonishing—not only in treating or preventing serious illness, but in boosting your brainpower, increasing your energy, helping you lose weight and keep it off, and much more.
As you read this book, you'll learn in clear, rational terms how your body works at a molecular level. You'll finally understand the type of fuel it's designed to burn in the most efficient way possible. You'll find detailed guidelines for starting and sticking with a ketogenic eating plan. And you won't have to wait a decade or two for metabolic mitochondrial therapy to make its way into the mainstream. You can build a healthier body and brain at the cutting edge of this exciting new discipline, starting right now.
Cancer as a Metabolic Disease: On the Origin, Management, and Prevention of Cancer 1st Edition by Thomas Seyfried
The book addresses controversies related to the origins of cancer and provides solutions to cancer management and prevention. It expands upon Otto Warburg's well-known theory that all cancer is a disease of energy metabolism. However, Warburg did not link his theory to the "hallmarks of cancer" and thus his theory was discredited.
This book aims to provide evidence, through case studies, that cancer is primarily a metabolic disease requiring metabolic solutions for its management and prevention. Support for this position is derived from critical assessment of current cancer theories. Brain cancer case studies are presented as a proof of principle for metabolic solutions to disease management, but similarities are drawn to other types of cancer, including breast and colon, due to the same cellular mutations that they demonstrate.
Tripping over the Truth: How the Metabolic Theory of Cancer Is Overturning One of Medicine's Most Entrenched Paradigms by Travis Christofferson
A masterful synchronization of history and cutting-edge science shines new light on humanity's darkest diagnosis.
In the wake of the Cancer Genome Atlas project's failure to provide a legible roadmap to a cure for cancer, science writer Travis Christofferson illuminates a promising blend of old and new perspectives on the disease. Tripping over the Truth follows the story of cancer's proposed metabolic origin from the vaunted halls of the German scientific golden age to modern laboratories around the world. The reader is taken on a journey through time and science that results in an unlikely connecting of the dots with profound therapeutic implications.
Transporting us on a rich narrative of humanity's struggle to understand the cellular events that conspire to form malignancy, Tripping over the Truth reads like a detective novel, full of twists and cover-ups, blind-alleys and striking moments of discovery by men and women with uncommon vision, grit, and fortitude. Ultimately, Christofferson arrives at a conclusion that challenges everything we thought we knew about the disease, suggesting the reason for the failed war against cancer stems from a flawed paradigm that categorizes cancer as an exclusively genetic disease.
For anyone affected by this terrifying disease and the physicians who struggle to treat it, this book provides a fresh and hopeful perspective. It explores the new and exciting non-toxic therapies born from the emerging metabolic theory of cancer. These therapies may one day prove to be a turning point in the struggle against our ancient enemy. We are shown how the metabolic theory redraws the battle map, directing researchers to approach cancer treatment from a different angle, framing it more like a gentle rehabilitation rather than all-out combat. In a sharp departure from the current "targeted" revolution occurring in cancer pharmaceuticals, the metabolic therapies highlighted have one striking feature that sets them apart―the potential to treat all types of cancer because they exploit the one weakness that is common to every cancer cell: dysfunctional metabolism.
With contributions from Thomas Seyfried, PhD, author of Cancer as a Metabolic Disease; Miriam Kalamian, EdM, MS, CNS, author of Keto for Cancer; and Beth Zupec Kania, consultant nutritionist of The Charlie Foundation.
The Microbiome Solution: A Radical New Way to Heal Your Body from the Inside Out by Dr. Robynne Chutkan MD
The microbiome—the collective name for the trillions of bacteria that live in our digestive tract—is today's hottest medical news topic. Dr. Robynne Chutkan explains how the standard Western diet and our super-sanitized lifestyle are starving our microbes, depleting the "good bugs" that are crucial for keeping us healthy, and encouraging overgrowth of exactly the wrong types of bacteria.
But, as Dr. Chutkan explains, there are effective lifestyle and diet changes we can make to reverse this damage. Dr. Chutkan has helped thousands of patients suffering from a disordered microbiome with her comprehensive Live Dirty, Eat Clean Plan, designed to remove damaging medications and foods, replace important bacteria that have been lost, and restore health. The Microbiome Solution offers: a microbiome overview, nourishing recipes, questions for your doctor, preventative and recovery health tips, and the next frontier for a severely troubled microbiome—the stool transplant.
This is the first book to provide a practical, effective plan for replenishing and optimizing the vital ecosystem in our gut. Start living dirty and eating clean today to ward off disease and begin the path toward lifelong, vibrant health.
Gut and Psychology Syndrome: Natural Treatment for Autism, Dyspraxia, A.D.D., Dyslexia, A.D.H.D., Depression, Schizophrenia by Natasha Campbell-McBride
New 2010 Edition with over 100 extra pages of information! Gut and Psychology Syndrome provides the information you need to heal a damaged digestive system. The perfect book for anyone suffering from Autism, Dyslexia, Depression, Dyspraxia, ADD, ADHD, Schizophrenia, and any other condition that has a link with gut dysbiosis.
By E. Kerby (Salt Lake City, UT)
My husband on his own discovered a lot of these same principles and healed himself a few years ago. When we heard about this, we were surprised with how much the GAPS diet had in common with what he was doing.
The book contains a lot of research and good information, and it seems very credible. The information is presented in a way that makes sense to non-scientists.
If you're new to this, there is a series of YouTube videos with the author, and that is worth watching. (There are also many before & after videos of people who have done this program.) There is also a really interesting set of videos and an interview on the CHEESESLAVE blog; you can Google that.
I had waited to buy the book, because it is fairly expensive, but I am really glad that I bought it. After I started actually reading the book, I ordered a second copy to give to a friend of mine who has an Autistic child. I hope she will read it.
This book doesn't suggest anything magical; it does take time and work to prepare food that is good for us, BUT I think these principles are correct, and I think this will be worthwhile.
The Whole Soy Story: The Dark Side of America's Favorite Health Food by Kaayla T. Daniel
A groundbreaking expose that tells the truth about soy that scientists know but that the soy industry has tried to suppress. Soy is not a health food, does not prevent disease and has not even been proven safe.--Epidemiological, clinical and laboratory studies link soy to malnutrition, digestive problems, thyroid dysfunction, cognitive decline, reproductive disorders, even heart disease and cancer.
A disturbing number of safety issues surrounding soy have yet to be resolved. Dr. Kaayla Daniel begins an important dialogue. ~Barbara Dossey, PhD, RN, HNC, FAAN, Director, Holistic Nursing Consultants, Santa Fe, NM, and author of Florence Nightingale: Mystic, Visionary, Healer Holistic Nursing: A Handbook for Practice and Rituals of Healing.
A gauntlet thrown the soy industry, whose reputation often seems based as much on self-promotion as science. ~Larry Dossey, MD, Author of Healing Beyond the Body, Reinventing Medicine and Healing Words
This is the most important nutritional book of the decade. Every concerned American should read this brilliant and entertaining exposé. ~William Campbell Douglass, II, MD, Author of The Milk Book and editor of Real Health Breakthroughs.
Devil in the Milk: Illness, Health and the Politics of A1 and A2 Milk by Keith B. Woodford
His groundbreaking work is the first internationally published book to examine the link between a protein in the milk we drink and a range of serious illnesses, including heart disease, Type 1 diabetes, autism, and schizophrenia.
These health problems are linked to a tiny protein fragment that is formed when we digest A1 beta-casein, a milk protein produced by many cows in the United States and northern European countries. Milk that contains A1 beta-casein is commonly known as A1 milk; milk that does not is called A2. All milk was once A2, until a genetic mutation occurred some thousands of years ago in some European cattle. A2 milk remains high in herds in much of Asia, Africa, and parts of Southern Europe. A1 milk is common in the United States, New Zealand, Australia, and Europe.
In Devil in the Milk, Keith Woodford brings together the evidence published in more than 100 scientific papers. He examines the population studies that look at the link between consumption of A1 milk and the incidence of heart disease and Type 1 diabetes; he explains the science that underpins the A1/A2 hypothesis; and he examines the research undertaken with animals and humans. The evidence is compelling: We should be switching to A2 milk.
A2 milk from selected cows is now marketed in parts of the U.S., and it is possible to convert a herd of cows producing A1 milk to cows producing A2 milk.
This is an amazing story, one that is not just about the health issues surrounding A1 milk, but also about how scientific evidence can be molded and withheld by vested interests, and how consumer choices are influenced by the interests of corporate business.
The Untold Story of Milk, Revised and Updated: The History, Politics and Science of Nature's Perfect Food: Raw Milk from Pasture-Fed Cows by Ron Schmid
The role of raw milk in the rise of civilization, the milk problem that led to compulsory pasteurization, the politics of the dairy industry. Revised and updated with the latest scientific studies documenting the safety and health benefits of raw milk.Raw milk is a movement whose time has come. This book will serve as a catalyst for that movement, providing consumers with the facts and inspiration they need to embrace Nature's perfect food.
The study, which followed 61,433 women aged 39 to 74 over 20 years, and 45,339 men of similar age for 11 years, found that the more cow's milk people drank, the more likely they were to die or experience a bone fracture during the study period. So why does milk cause osteoporosis and bone fractures?
Perfect Health Diet is more than a diet: It's a program for perfect health by Paul Jaminet & Shou-Ching Jaminet
The Perfect Health Diet is more than a diet. It's a program for perfect health. The result of 5 years of research, the Perfect Health Diet enabled scientists Paul and Shou-Ching Jaminet to cure their own chronic diseases. With more than 600 citations to the scientific literature, Perfect Health Diet explains simply and clearly how to optimize your diet for a lifetime of great health. "I've read hundreds of books on nutrition and health in my life, and Perfect Health Diet is at the top of the list." – Chris Kresser, integrative medicine practitioner and blogger at The Healthy Skeptic
In four steps – Optimize macronutrition, Eat Paleo not Toxic, Be Well Nourished, and Heal and Prevent Disease – scientists Paul and Shou-Ching Jaminet explain how to overcome disease, restore youthful vigor, and become a healthy centenarian.
"Summa Paleolithica …I have hardly been able to put it down … by far the best book on this topic I've ever read" ~ Dennis Mangan
"The one book I've found that comes closest to being the diet book to end all other diet books is Perfect Health Diet." ~ Pål Jåbekk
"Perfect Health Diet is an excellent introductory book to the world of paleo and traditional eating." ~ Chris Masterjohn
"What the Jaminets have written about nutrition is probably analogous, in broad terms, to what Einstein and Curie would have written about nutrition if they were alive today... unifying all of the current state of the art knowledge about nutrition… [with] depth and brilliance." ~ Ned Kock
The Art and Science of Low Carbohydrate Living: An Expert Guide to Making the Life-Saving Benefits of Carbohydrate Restriction Sustainable and Enjoyable by Stephen D. Phinney, Jeff S. Volek
Carbohydrate restricted diets are commonly practiced but seldom taught. As a result, doctors, dietitians, nutritionists, and nurses may have strong opinions about low carbohydrate dieting, but in many if not most cases, these views are not grounded in science.
Now, whether you are a curious healthcare professional or just a connoisseur of diet information, two New York Times best-selling authors provide you with the definitive resource for low carbohydrate living.
Doctors Volek and Phinney share over 50 years of clinical experience using low carbohydrate diets, and together they have published more than 200 research papers and chapters on the topic. Particularly in the last decade, much has been learned about the risks associated with insulin resistance (including but not limited to metabolic syndrome, hypertension, and type-2 diabetes), and how this condition is far better controlled by carbohydrate restriction than with drugs.
In this book, you will learn why:
Carbohydrate restriction is the proverbial 'silver bullet' for managing insulin resistance, metabolic syndrome and type-2 diabetes.
Restricting carbohydrate improves blood glucose and lipids while reducing inflammation, all without drugs.
Dietary saturated fat is not a demon when you are low carb adapted.
Dietary sugars and refined starches are not needed to feed your brain or fuel exercise.
Long-term success involves much more than simply cutting out carbs.
Electrolyte and mineral management are key to avoiding side effects and ensuring success.
Trading up from sugars and starches to a cornucopia of nutrient-rich, satisfying, and healthy foods is empowering.
Studying hunter-gathers' diets provides clues to how best formulate a low carbohydrate diet.
This is a great book for health-minded individuals.
It is an excellent book for healthcare professionals.
Best of all, it is the perfect gift for health-minded individuals to share with their doctors, dietitians, and nutritionists.
The Art and Science of Low Carbohydrate Performance by Jeff S. Volek, Stephen D. Phinney
A Revolutionary Program to Extend Your Physical and Mental Performance Envelope.
Our recent book 'The Art and Science of Low Carbohydrate Living' was written for health care professionals, championing the benefits of carbohydrate restriction to manage insulin resistance, metabolic syndrome, and type-2 diabetes.
In response, our athlete friends asked "What about us?"
This companion book is our answer, and it could be titled: 'The Art and Science of Avoiding the BONK'.
But actually, it is much much more than that. The keto-adapted athlete benefits from superior fuel flow not only when nearing glycogen depletion, but also during training, recovery, and in response to resistance exercise as well.
"On a well designed ketogenic diet as recommended by Jeff and Steve, I consume up to 4200 Calories per day while maintaining 6-7% body fat. This transformation has increased my power to mass ratio and allows a high level of performance in a range of activities. Equally if not more important is the efficiency with which I operate in every facet of my life. My energy level in the keto-adapted state is constant and nver undulates." Tony Ricci, MS, CSCS, LDN, CISSN, CNS. High Performance Coach/Sports Nutritionist
The Magnesium Miracle by Carolyn Dean
Magnesium is indeed the unsung hero and is a key nutriceutical that everybody needs to know about... This book needs to be read by any individual wishing to improve their quality of life... Dr. Dean has the best credentials in bringing solutions to those suffering from the hidden magnesium disorders that affect most of us." ~DR. STEPHEN T. SINATRA, M.D., F.A.C.C., F.A.C.N. Author of Lower Your Blood Pressure in Eight Weeks
More than seventy-five years ago, medical scientists declared magnesium to be an essential nutrient, indispensable to life. When this mineral is part of your diet, you are guarding against–and helping to alleviate–health threats such as heart disease, stroke, osteoporosis, diabetes, depression, arthritis, and asthma. But while research continues to reaffirm magnesium's irreplaceable contribution to good health, many Americans remain dangerously deficient.
In The Miracle of Magnesium, Dr. Carolyn Dean, an authority on this mineral who has used it with dramatic success in her own practice, explains the vital role that magnesium plays in the control of many serious ailments–from painful muscle spasms and bladder problems to traumatic brain injury and complications of pregnancy and childbirth. Inside you will discover:
How diets and lifestyles can create a dangerous magnesium deficiency.
Which magnesium-rich foods keep your vital organs healthy and which to avoid.
Why other nutrients, including calcium, need magnesium to become potent.
What vitamins and minerals work with magnesium to treat specific ailments.
Why prescription medicines, such as birth control pills, can deplete magnesium.
Which magnesium supplements are best for you.
Whether you need help with a serious health problem or merely want to protect the good health you already enjoy, The Miracle of Magnesium will answer all your questions. It may even save your life.
The Magnesium Solution for High Blood Pressure by Jay S. Cohen
Written by health professionals who are well recognized in their respective fields, these concise, easy-to-read books focus on a wide range of important health concerns. From migraine headaches to high cholesterol, each title looks at a specific problem; each provides a clear explanation of the disorder, its causes, and its symptoms; and each offers natural solutions that can either greatly reduce or completely eliminate the problem. Some titles also focus on natural alternatives to drugs with serious side effects—alternatives that in many cases can be used in conjunction with prescription medications. This growing series of titles can be counted on to provide safe and sensible solutions to all-too-common health problems.
Dangerous Grains: Why Gluten Cereal Grains May Be Hazardous To Your Health by James Braly MD & Ron Hoggan MA
Dangerous Grains turns the U.S. Food Guide Pyramid upside down by exposing the myriad health risks posed by gluten grains (wheat, rye, barley, spelt, kamut, and triticale). The authors, leading experts in the field of food allergies, and celiac disease, present compelling evidence that our grain-centered diet is to blame for a host of chronic illnesses. Largely misunderstood and frequently misdiagnosed, these disorders can be prevented and reversed by the useful program outlined in this important new book.
Grain Brain: The Surprising Truth about Wheat, Carbs, and Sugar Your Brain's Silent Killers by David Perlmutter
A #1 New York Times bestselle—the devastating truth about the effects of wheat, sugar, and carbs on the brain, with a 4-week plan to achieve optimum health.
Renowned neurologist David Perlmutter, MD, blows the lid off a topic that's been buried in medical literature for far too long: carbs are destroying your brain. And not just unhealthy carbs, but even healthy ones like whole grains can cause dementia, ADHD, anxiety, chronic headaches, depression, and much more. Dr. Perlmutter explains what happens when the brain encounters common ingredients in your daily bread and fruit bowls, why your brain thrives on fat and cholesterol, and how you can spur the growth of new brain cells at any age. He offers an in-depth look at how we can take control of our "smart genes" through specific dietary choices and lifestyle habits, demonstrating how to remedy our most feared maladies without drugs. With a revolutionary 4-week plan, GRAIN BRAIN teaches us how we can reprogram our genetic destiny for the better.
Stop Alzheimer's Now!: How to Prevent & Reverse Dementia, Parkinson's, ALS, Multiple Sclerosis & Other Neurodegenerative Disorders by Bruce Fife ND, Russell L Blaylock MD
More than 35 million people have dementia today. Each year 4.6 million new cases occur worldwide-one new case every 7 seconds. Alzheimer's disease is the most common form of dementia. Parkinson's disease, another progressive brain disorder, affects about 4 million people worldwide. Millions more suffer with other neurodegenerative disorders. The number of people affected by these destructive diseases continues to increase every year. Dementia and other forms of neurodegeneration are not a part of the normal aging process.
The brain is fully capable of functioning normally for a lifetime, regardless of how long a person lives. While aging is a risk factor for neurodegeneration, it is not the cause! Dementia and other neurodegenerative disorders are disease processes that can be prevented and successfully treated. This book outlines a program using ketone therapy and diet that is backed by decades of medical and clinical research and has proven successful in restoring mental function and improving both brain and overall health. You will learn how to prevent and even reverse symptoms associated with Alzheimer's disease, Parkinson's disease, amyotrophic lateral sclerosis (ALS), multiple sclerosis (MS), Huntington's disease, epilepsy, diabetes, stroke, and various forms of dementia.
The information in this book is useful not only for those who are suffering from neurodegenerative disease but for anyone who wants to be spared from ever encountering one or more of these devastating afflictions. These diseases don't just happen overnight. They take years, often decades, to develop. In the case of Alzheimer's disease, approximately 70 percent the brain cells responsible for memory are destroyed before symptoms become noticeable. You can stop Alzheimer's and other neurodegenerative diseases before they take over your life. The best time to start is now.
Wheat Belly Total Health: The Ultimate Grain-Free Health and Weight-Loss Life Plan by William Davis (Author)
With over a million copies sold, Dr. William Davis's Wheat Belly startled, angered and informed the unwitting "healthy whole grain"-consuming public about this creation of genetics research called modern wheat-the worst possible thing to promote in the human diet. Removing wheat is the most powerful strategy for regaining control over metabolism, weight and health since, well, sliced bread.
Getting rid of wheat is only the first step in taking back control over health and life and achieving total health. Many of these lessons have been learned in the years since the original Wheat Belly was released, lessons played out on the broad public stage of over one million readers. In Dr. Davis's new book, he outlines the simple and effective ways you can feel even better, be even better and get even better in your life after wheat. He includes strategies for managing nutritional supplements in a wheat-free lifestyle and additional steps to help:
Improve gut health
Control hormones and thyroid health
Build bones and joints
Manage blood sugar
Boost mental focus and emotional well-being
Even if you're already feeling better without wheat, The Wheat Belly Guide to Total Health will help you improve your performance in school, at work, in sports, in relationships-in virtually all settings we encounter in life.
Brain Maker: The Power of Gut Microbes to Heal and Protect Your Brain—for Life by David Perlmutter
David Perlmutter, MD, FACN, ABIHM is a Board-Certified Neurologist and Fellow of the American College of Nutrition who received his M.D. degree from the University of Miami School of Medicine where he was awarded the Leonard G. Rowntree Research Award. Dr. Perlmutter is a frequent lecturer at symposia sponsored by such medical institutions as Columbia University, the University of Arizona, Scripps Institute, and Harvard University. He has contributed extensively to the world medical literature with publications appearing in The Journal of Neurosurgery, The Southern Medical Journal, Journal of Applied Nutrition, and Archives of Neurology.
He is the author of: The Better Brain Book and the #1 New York Times Bestseller, Grain Brain. He is recognized internationally as a leader in the field of nutritional influences in neurological disorders. Dr. Perlmutter has been interviewed on many nationally syndicated radio and television programs including 20/20, Larry King Live, CNN, Fox News, Fox and Friends, The Today Show, Oprah, Dr. Oz, and The CBS Early Show. In 2002 Dr. Perlmutter was the recipient of the Linus Pauling Award for his innovative approaches to neurological disorders and in addition was awarded the Denham Harmon Award for his pioneering work in the application of free radical science to clinical medicine. He is the recipient of the 2006 National Nutritional Foods Association Clinician of the Year Award. Dr. Perlmutter serves as Medical Advisor for The Dr. Oz Show.
Trail Guide to the Body: How to Locate Muscles, Bones and More 5th Edition by Andrew Biel
Before you can assess or treat a muscle, you first must be able to locate it. This acclaimed book delivers beautifully illustrated information for learning palpation and the musculoskeletal system. It makes mastering the essential manual therapy skills interesting, memorable and easy. With 504 pages and 1,400 illustrations covering more than 162 muscles, 206 bones, 33 ligaments and 110 bony landmarks, this text provides an invaluable map of the body.
This new edition includes an extensive 56-page appendix that describes the common trigger point locations and pain patterns of 100 muscles.
Trail Guide to the Body is a highly recommended textbook for the state licensing tests administered by both the National Certification Board for Therapeutic Massage and Bodywork (NCBTMB) and the Federation of State Massage Therapy Boards (FSMTB) and is one of only five books on their official examination reference lists. In addition, the Board of Certification program for athletic trainers in the U.S. uses our high-quality Trail Guide to the Body illustrations in their various products, including exams.
Whether you are a massage therapist, physical therapist, sports trainer or student in any bodywork modality, Trail Guide to the Body is for you!
Dissolving Illusions: Disease, Vaccines, and The Forgotten History by Suzanne Humphries MD, Roman Bystrianyk
Not too long ago, lethal infections were feared in the Western world. Since that time, many countries have undergone a transformation from disease cesspools to much safer, healthier habitats. Starting in the mid-1800s, there was a steady drop in deaths from all infectious diseases, decreasing to relatively minor levels by the early 1900s. The history of that transformation involves famine, poverty, filth, lost cures, eugenicist doctrine, individual freedoms versus state might, protests and arrests over vaccine refusal, and much more. Today, we are told that medical interventions increased our lifespan and single-handedly prevented masses of deaths. But is this really true? Dissolving Illusions details facts and figures from long-overlooked medical journals, books, newspapers, and other sources.
Using myth-shattering graphs, this book shows that vaccines, antibiotics, and other medical interventions are not responsible for the increase in lifespan and the decline in mortality from infectious diseases. If the medical profession could systematically misinterpret and ignore key historical information, the question must be asked, "What else is ignored and misinterpreted today?" Perhaps the best reason to know our history is so that the worst parts are never repeated.
Cancer and the New Biology of Water by Dr. Thomas Cowan MD
When President Nixon launched the war on cancer with the signing of the National Cancer Act of 1971 and the allocation of billions of research dollars, it was amidst a flurry of promises that a cure was within reach. The research establishment was trumpeting the discovery of oncogenes - the genes that supposedly cause cancer. As soon as we identified them and treated cancer patients accordingly, cancer would become a thing of the past.
Fifty years later, it's clear that the war on cancer has failed despite what the cancer industry wants us to believe. New diagnoses have continued to climb. One in three people in the United States can now expect to battle cancer during their lifetime. For the majority of common cancers, the search for oncogenes has not changed the treatment. We're still treating with the same old triad of removing (surgery), burning out (radiation), or poisoning (chemotherapy).
In Cancer and the New Biology of Water, Thomas Cowan argues that this failure was inevitable because the oncogene theory is incorrect or at least incomplete and based on a flawed concept of biology in which DNA controls our cellular function and therefore our health. Instead, Dr. Cowan tells us the somatic mutations seen in cancer cells are the result of a cellular deterioration that has little to do with oncogenes, DNA, or even the nucleus. The root cause is metabolic dysfunction that deteriorates the structured water that forms the basis of cytoplasmic, and therefore, cellular health.
Vaccines, Autoimmunity, and the Changing Nature of Childhood Illness by Dr. Thomas Cowan MD
One doctor's surprising answer to the epidemic of autoimmunity and chronic disease.
Over the past 50 years, rates of autoimmunity and chronic disease have exploded: Currently, one in two-and-a-half American children has an allergy; one in 11 has asthma; one in 13 has severe food allergies; and one in 36 has autism. While some attribute this rise to increased awareness and diagnosis, Thomas Cowan, MD, argues for a direct causal relationship to a corresponding increase in the number of vaccines American children typically receive - approximately 70 vaccine doses by age 18. The goal of these vaccines is precisely what we're now seeing in such abundance among our chronically ill children: the provocation of immune response.
Dr. Cowan looks at emerging evidence that certain childhood illnesses are actually protective of disease later in life; examines the role of fever, the gut, and cellular fluid in immune health; argues that vaccination is an ineffective (and harmful) attempt to shortcut a complex immune response; and asserts that the medical establishment has engaged in an authoritarian argument that robs parents of informed consent. His ultimate question, from the point of view of a doctor who has decades of experience treating countless children, is what we are really doing to children when we vaccinate them.
Human Heart, Cosmic Heart: A Doctor's Quest to Understand, Treat, and Prevent Cardiovascular Disease by Dr. Thomas Cowan MD
While serving with the Peace Corps in Swaziland, Thomas Cowan encountered the work of Rudolf Steiner and Weston A. Price - two men whose ideas would fascinate and challenge him for decades to come. Both drawn to the art of healing and repelled by the way medicine was - and continues to be - practiced in the United States, Cowan returned from Swaziland, went to medical school, and established a practice. He remained intrigued by the work of Price and Steiner and, in particular, with Steiner's provocative claim that the heart is not a pump. Dr. Cowan believes that Steiner was correct that the heart is not a pump, and our understanding of heart disease is completely wrong. And this gross misunderstanding is the reason heart disease remains the most common cause of death.
Phospholipid Spectrum Disorders in Psychiatry and Neurology by M. Peet, I. Glen, & D.F. Horrobin