ACUPUNCTURE RECOMMENDED BOOKS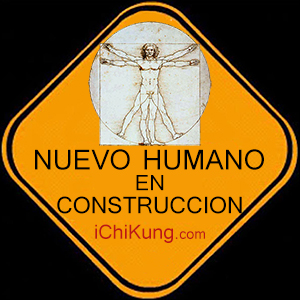 As an Amazon Associate―#CommissionsEarned
Pictorial Atlas of Acupuncture: An Illustrated Manual of Acupuncture Points by Yu-Lin Lian, Chun-Yan Chen, Michael Hammes, Bernhard C. Kolster
The Pictorial Atlas of Acupuncture not only provides beginners with an overview of the most important acupuncture points, but experienced practitioners can also extend their knowledge. The combination of Chinese sources and the authors' therapeutic experiences provides a sensible balance between the most important indications and practical needs.
Illustrations of the Complete Acupuncture System: The Sinew, Luo, Divergent, Eight Extraordinary, Primary Channels and all their Branches by Ann Cecil-Sterman
This publication is a response to countless requests for a separate collection of the drawings that appear in the book Advanced Acupuncture, A Clinic Manual. In that book Ann Cecil-Sterman suggests unique protcols for the Complement Channels: the Sinew, Luo, Divergent and Eight Extra Channels derived from her many years of study with the great Dr Jeffrey Yuen. Advanced Acupuncture is the first and only book of protocols for these channels. The book's illustrations—derived from her intense and long instruction by Dr Yuen—map the entire channel system. Here in this volume, the drawings appear in an easy reference form, complete with all points and branches. An abbreviated point location reminder section is included. Concepts and principles being understood, there are times when a quick reference secures confidence and precision in the clinic. These drawings present some information about the channels that had not been shown before Advanced Acupuncture was published. The Sinew Channels, for example, are shown with their actual width, that is, covering the entire surface of the body and overlapping with one another. Luo, Divergent and Eight Extra Channels are all shown with all their points, branches and trajectories for the first time ever in print. The third branch of the Kidney Primary Channel also appears for the first time in print.
Between Heaven and Earth: A Guide to Chinese Medicine by Harriet Beinfield, Efrem Korngold
The promise and mystery of Chinese medicine has intrigued and fascinated Westerners ever since the "Bamboo Curtain" was lifted in the early 1970s. Now, in Between Heaven and Earth, two of the foremost American educators and healers in the Chinese medical profession demystify this centuries-old approach to health. Harriet Beinfeld and Efrem Korngold, pioneers in the practice of acupuncture and herbal medicine in the United States for over eighteen years, explain the philosophy behind Chinese medicine, how it works and what it can do.
Combining Eastern traditions with Western sensibilities in a unique blend that is relevant today, Between Heaven and Earth addresses three vital areas of Chinese medicine—theory, therapy, and types—to present a comprehensive, yet understandable guide to this ancient system. Whether you are a patient with an aggravating complaint or a curious intellectual seeker, Between Heaven and Earth opens the door to a vast storehouse of knowledge that bridges the gap between mind and body, theory and practice, professional and self-care, East and West.
The Web That Has No Weaver : Understanding Chinese Medicine by Ted J. Kaptchuk
The Web That Has No Weaver is the classic, comprehensive guide to the theory and practice of Chinese alternative medicine. This accessible and invaluable resource has earned its place as the foremost authority in synthesizing Western and Eastern healing practices. This revised edition is the product of years of further reflection on ancient Chinese sources and active involvement in cutting-edge scientific research.
The Foundations of Chinese Medicine: A Comprehensive Text for Acupuncturists and Herbalists by Giovanni Maciocia CAc(Nanjing)
This comprehensive and scholarly work presents an explanation of the theories of Chinese Medicine in relation to clinical practice, as well as information on creative adaptation of Chinese Medicine theory to Western clinical conditions.
The author combines scholarship with a readable style and well-structured content that can be read through or used as an easy clinical reference. By including the clinical use of over 200 acupuncture points and discussing many previously neglected aspects of Chinese Medicine, this is the most-detailed and comprehensive textbook of Chinese Medicine available in English!
Nourishing Destiny: The Inner Tradition of Chinese Medicine by Lonny S. Jarrett Kendrick
Nourishing Destiny has become a classic text in the field of Chinese Medicine... Nourishing Destiny examines Chinese medicine as a science pertaining to the evolution of consciousness. Equating health with open awareness and illness with habitual functioning, Lonny Jareertt examines the Chinese notion of destiny as it applies to the practice of acupuncture and herbal medicine. The text is grounded in the Classics and extends their view into the treatment room today.
Western Herbs according to Traditional Chinese Medicine: A Practitioner's Guide by Thomas Avery Garran
The first book to exclusively use Chinese medical theories and terminology to guide practitioners of Chinese medicine in the use of Western herbs. • Written entirely according to the theory, diagnosis, and treatment paradigm of traditional Chinese medicine (TCM) • Explains how to combine and modify the standard TCM formulas to non-Chinese herbs suitable for Western practitioners • Includes 58 monographs of common Western healing herbs, detailing how each plant is used clinically
The ever-growing number of Chinese medicine practitioners in the West has brought about an amalgamation of many styles of Chinese medicine and various other forms of medicine from around the world. This book addresses the increasing demand for knowledge of how to integrate plants from outside the standard Chinese materia medica into the fold of Chinese medical practices in the West. It is the first in-depth guide to using Western herbs exclusively according to the theories, diagnoses, and treatments of traditional Chinese medicine that harmonizes the unique terminology and theories of TCM with other botanical medicines.
The book contains 58 monographs, illustrated with full-color photographs, of herbs commonly used by Western herbalists. Each herb is grouped by the basic categorization for medicinals in Chinese medicine, such as Herbs that Resolve the Exterior and Herbs that Regulate Blood. The monographs detail the energetics, function and indication, channels entered, dosage and preparation, and contraindications of each plant. The author also explains how to use the herbs to modify standard formulas used in everyday Chinese herbal medicine, based on his own clinical experience. An appendix of Western Analogs for Chinese Herbs further highlights 40 Chinese medicinals that have related species growing in the West.
Dao of Chinese Medicine: Understanding an Ancient Healing Art 1st Edition by Donald Edward Kendall
Dao of Chinese Medicine is the first Western text to shed light on the reality of the ancient healing arts of China, revealing that Chinese medical theories are based on important physiological findings. This is in contrast to the Western interpretation, popularized since the 1940s and 50s that Chinese medicine and acupuncture involve undefined energy and blood circulating through imaginary meridians. Unfortunately, the energy-meridian idea condemned Chinese medicine to be viewed in terms of metaphysical beliefs, limiting its acceptance into mainstream health care. It also led to a growing frustration to reinvent acupuncture in Western terms before understanding the true way (dao) of Chinese medicine. Dao of Chinese Medicine sets the record straight, explaining how ancient Chinese physicians developed a physiologically based medicine with the theories supported by human dissection studies and how Chinese medical theories are consistent with 21st century explanations about how acupuncture works.
Treating Emotional Trauma with Chinese Medicine: Integrated Diagnostic and Treatment Strategies 1st Edition by CT Holman
Emotional trauma can upset the harmony of the body and reduce the body's ability to heal and regulate itself. Once the traumas are identified and treated, the body will function at an optimum level and will respond to treatments for other conditions present.
This book integrates the multi-diagnostic and treatment methods existing in Chinese medicine, and contains diagnostics such as facial, pulse, tongue, and channel palpation diagnosis. Treatments include acupuncture, Chinese herbal formulas, qigong, shamanic drumming, and lifestyle and nutritional recommendations. Many types of emotional traumas and their manifestations are presented, including fear, anxiety, panic attacks, PTSD, depression, mood swings, insomnia and sensory organ impairment. How to prevent future emotional trauma will be discussed, and case studies are included to show the application of theory in practice.
Chinese Nutrition Therapy: Dietetics in Traditional Chinese Medicine (TCM) 2nd edition Edition by Joerg Kastner
For millennia, the Chinese have taught that a healthy, appropriate diet is an integral part of maintaining good health and healing various disorders. Here, the author demystifies Chinese dietetics, one of the pillars of Traditional Chinese Medicine.
Joerg Kastner provides an introduction to the principles of Traditional Chinese Medicine and the "energetics" of foods. Emphasizing a holistic approach throughout, Chinese Nutrition Therapy provides readers with tools for integrating the principles of Chinese dietetics into their daily lives. The book includes a comprehensive classification of more than 300 readily available foods such as vegetables, grains, herbs and spices, fruit, meat, seafood, dairy products, oils and fats, and more. Numerous clinical examples and treatment suggestions artfully combine Western medical conditions with Chinese diagnostic techniques.
For this second edition the section on clinical examples has been expanded by detailed chapters on the treatment of obesity and physical and / or emotional fatigue. The explanation of causes of diseases according to Traditional Chinese Medicine, the different symptoms, and the lists of recommended foods and foods to avoid are supplemented by advice on the adequate acupuncture treatment.
The Practice of Chinese Medicine: The Treatment of Diseases with Acupuncture and Chinese Herbs 2nd Edition by Giovanni Maciocia CAc(Nanjing)
The 2nd edition of The Practice of Chinese Medicine: The Treatment of Diseases with Acupuncture and Chinese Herbs describes the application of traditional Chinese medical theory to the diagnosis and treatment of 48 diseases, conditions and disorders. In addition to the existing 34 covered in the first edition, 14 new conditions and symptoms have been added, and these include common, chronic, and acute conditions which clinicians may see in their practice. Each chapter contains aetiology and pathology; differential diagnosis according to TCM; selection of treatments with acupuncture and herbs, with explanation of choices; case studies for illustration; summary of Western differential diagnosis; and discussion of prognosis and prevention. This book brings the enormous wealth of the author's experience, and his insights in applying TCM medicine to a Western context, to the support of all clinicians whatever their own range of experiences.
World Century Compendium To Tcm - Volume 1: Fundamentals Of Traditional Chinese Medicine 1st Edition by Hong-Zhou Wu
Traditional Chinese medicine (Tcm), with a history of thousands of years, is the crystallization of the ancient Chinese people's experience in their struggle against diseases. It is also an integral part of their splendid culture. Under the influence and direction of classic Chinese philosophies, it has undergone long-term medical practice and infiltrated into, as well as absorbed from, other subjects at that time, thus gradually evolving into a unique medical theoretical system that contributed significantly to the health care of the Chinese people and the prosperity of the Chinese nation. This 7-volume set comprehensively covers the main components of Tcm, such as Basic Theory, Diagnosis, Prescription, Chinese Materia Medica, Tui Na, Acupuncture and Moxibustion.
Gender and Sexuality in Chinese Medicine: The Merging of Yin and Yang 1st Edition by Catherine J. Lumenello
This progressive handbook for Chinese medicine students and practitioners looks at gender, physiology, relationships and sexual attraction from the Chinese medicine perspective. Many standard diagnostic and treatment techniques are gender-based and do not work with clients who identify as LGBT or gender/sex/relationship fluid and so these communities are currently often underserved.
Catherine Lumenello accesses the Daoist, Buddhist and Confucianist roots of the medicine and explores the energetic pathways, the Three Treasures and other theories in order to understand the emotional etiology and treatment concerns prevalent within these client groups. The topics covered in the book include transgender issues, asexuality, sex addiction, sexual realignment surgery and polyamory. Incorporating client examples, illustrations, and an assortment of treatment approaches, this book is a radical re-examination of the potential of Chinese medicine.
Who Can Ride the Dragon?: An Exploration of the Cultural Roots of Traditional Chinese Medicine 1st Edition by Zhang Yu Huan, Ken Rose
An excellent book for the new student! This text provides insight into the depth and subtlety of traditional Chinese medicine by delving into the linguistic and cultural wellsprings of China's venerable past. The authors' knowledge, thoughtfulness, and dedication to their topic clearly radiate from every page. Steven Given, Dean of Clinical Education at Yo San University, has this to say of the book: "Their interweaving of language, religion and culture results in a cogent and highly readable discourse that ties together the elements of culture and medicine. Zhang and Rose's examination of the etymology and structure of the Chinese language is a major contribution to our understanding of how traditional Chinese medicine functions today."
In her forward to the book, Harriet Beinfield, co-author of Between Heaven and Earth, a Guide to Traditional Chinese Medicine, made the following remarks: "[The authors] have performed a great service by clearing a path into the formidably dense thicket that constitutes Chinese medicine in the West. This text provides . . . a window of inestimable value into a world of meaning that satisfies a yearning on the part of many who hunger to know the substrate from which Chinese medicine emerges."
Fundamentals of Chinese Medicine: Zhong Yi Xue Ji Chu by Nigel Wisemann (Editor, Translator), Andy Ellis (Translator)
Publication of an English translation of "Fundamentals of Chinese Medicine" is an important step toward assuring that a process of serious questioning will take place and that the medical dialogue between East & West will have lasting importance and conscious direction. Only accurate information will allow the beginnings of an American or European version of Oriental Medicine. A new variant of Oriental Medicine must be based on careful and thoughtful study of primary sources, on reflection, and on information. Otherwise, it will be a mutant based on fantasy. Every bit of information from the Orient must be considered a precious artifact requiring our intense examination. "Fundamentals of Chinese Medicine" is an excellent example of this need and process. The translators have made an excellent choice for the commencement of their proposed series. This volume is considered by many Chinese practitioners to be the most important introductory textbook of the last two decades. It continues to be a standard work at institutes of traditional medicine throughout Asia. Western readers can finally have an accurate sense of how the Chinese are presenting the Oriental medical tradition of this era. The translators' attention to nuance and detail is impressive; each word appears to have been weighed in delicate linguistic scales. This volume is a vast improvement in translation standards and will ensure a deepened appreciation of how the Chinese have applied the methodology of Oriental Medicine to the circumstances of their contemporary society.
Student Manual on the Fundamentals of Traditional Oriental Medicine Spiral-bound by Tyme
The Student Manual was designed by Tyme, L.Ac. for the specific purpose of studying for comprehensive exams.