Dr. Kasia Aalam Grzegorczyk
WARNING: Side effects may include lower levels of stress and anxiety, increased productivity, higher sex-drive, drastic increase in functional lifespan, better memory, and a more pleasant personality.
SANTA MONICA, CALIFORNIA
Dr. Kasia is a Licensed Acupuncturist and Herbalist, Chi Kung instructor and Macrobiotic & Ketogenic Chef.
Dr. Kasia's interest in health and wellbeing began as a young person inspired by the miracle of the human potential. In 1990, she became a private-chef working with nutrition and the individual needs of clients.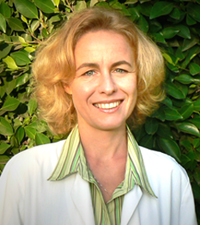 A few years later, she earned her degree in psychology from the University of California, Los Angeles. Inspired by her interest in the human mind and cultural differences she traveled the world observing the variety of cultures, philosophies and styles of health care.
These experiences created the soil base to facilitate and drive her passion for human wellness. She began exploring the need for the integration of western and eastern medicine―the new and the old. She began studying at Emperor's College of Traditional Oriental Medicine in Santa Monica, California receiving a master's degree in Traditional Chinese Medicine (TCM) which includes Acupuncture, Herbs, Nutrition, Tui Na (Chinese massage), Qigong, Tai Chi, Cupping, Moxibustion and Meditation. She also became certified instructor of Qigong from the Supreme Science Qigong Foundation.
Dr. Kasia's practice today integrates various aspects of holistic healing, combining ancient eastern modalities, western medicine and her vast experience. She blends acupuncture with bodywork and Chi Kung, as well as herbs, weight loss diet, nutrition, macrobiotics, ketogenic diet, flower essences, intestinal/colon cleansing, detoxification and aromatherapies that naturally compliment each other. Management of lifestyle, diet, exercise and stress are addressed with each patient to create a unique treatment plan in which patient education and empowerment is the priority.
Dr. Kasia understands the interconnection of our physical, emotional, mental and spiritual bodies, and works with patients holistically to help them harmonize and balance these levels promoting their ultimate natural state of well being!
You can contact Dr. Kasia, L.Ac. in Los Angeles, California
US +(818) 642-6281
Kasia@iChiKung.com