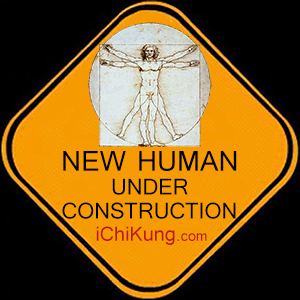 Gabor Maté is a Hungarian-born Canadian physician who specializes in the study and treatment of addiction and is also widely recognized for his perspective on Attention Deficit Disorder and his firmly held belief in the connection between mind and body health.
"As an Amazon Associate I earn from qualifying purchases.―#CommissionsEarned"
When the Body Says No: Exploring the Stress-Disease Connection – Gabor Mate
Can a person literally die of loneliness? Is there a connection between inhibited emotion and Alzheimer's disease? Is there a "cancer personality"? Questions such as these are emerging as scientific findings throw new light on the controversy that surrounds the mind-body connection in illness and health. Modern research is confirming the age-old wisdom that emotions profoundly affect our physiology. Repressed emotions frequently bring on stress―which, in turn, can lead to disease.
Provocative and beautifully written, When the Body Says No provides fresh information regarding these and other important issues concerning the effects of stress on health. In lucid, easy-to-follow language, Dr. Gabor Maté summarizes the latest scientific findings about the role that stress and individual emotional makeup play in an array of diseases, including heart disease, diabetes, irritable bowel syndrome, multiple sclerosis, arthritis, cancer, and ALS, among others.
Emotions like anger share with our immune system the role of defending our boundaries. When we repress emotions, we may also suppress our immune defenses. In some people, these defenses may go awry, destroying the body rather than protecting it. Dr. Maté explores the reason why, despite a rapidly accumulating body of evidence about the mind-body unity, most physicians continue to treat physical symptoms rather than persons―and why we must understand the mind-body link in order to take an active role in our overall health.
When the Body Says No promotes learning and healing. It offers the kind of transformative insight that promotes physical and emotional self-awareness―the lack of which, Dr. Maté asserts, is at the root of much of the stress that chronically debilitates health and prepares the ground for disease.―This text refers to an out of print or unavailable edition of this title.
Hold On to Your Kids: Why Parents Need to Matter More Than Peers – Gordon Neufeld & Gabor Mate M.D.
International authority on child development Gordon Neufeld, Ph.D., joins forces with bestselling author Gabor Maté, M.D., to tackle one of the most disturbing trends of our time: Children today looking to their peers for direction—their values, identity, and codes of behavior. This "peer orientation" undermines family cohesion, interferes with healthy development, and fosters a hostile and sexualized youth culture. Children end up becoming overly conformist, desensitized, and alienated, and being "cool" matters more to them than anything else.
Hold On to Your Kids explains the causes of this crucial breakdown of parental influence—and demonstrates ways to "reattach" to sons and daughters, establish the proper hierarchy in the home, make kids feel safe and understood, and earn back your children's loyalty and love. This updated edition also specifically addresses the unprecedented parenting challenges posed by the rise of digital devices and social media. By helping to reawaken instincts innate to us all, Neufeld and Maté will empower parents to be what nature intended: a true source of contact, security, and warmth for their children.