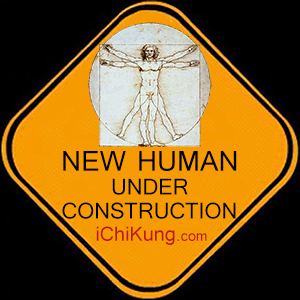 "As an Amazon Associate I earn from qualifying purchases.―#CommissionsEarned"
The Gerson Therapy: The Proven Nutritional Program for Cancer and Other Illnesses – Charlotte Gerson &, D.P.M., Morton Walker
Cancer, Hepatitis, Migraines, Arthritis, Heart Disease and Emphysema. For years, the medical establishment has called these chronic or life- threatening diseases "incurable." But now, the Gerson Therapy offers hope for those seeking relief from hundreds of different diseases. Juice your way to wellness. One of the first alternative cancer therapies, the Gerson Therapy has successfully treated thousands of patients for over 60 years.
Now, in this authoritative revised and updated edition, alternative medicine therapist Charlotte Gerson and medical journalist Morton Walker reveal even more on the powerful healing effects of organic fruits and vegetables. Not only can juicing reverse the effects of many degenerative illnesses-it can save lives. "The Gerson Therapy" shows you: How to beat cancer by changing your body chemistry; Special juicing techniques for maximum healing power; and, How to combat allergies, obesity, high blood pressure, AIDS, lupus, and other diseases. This unique resource will help and inspire anyone who has ever said, "I want to get well. Just show me how." "The Gerson Therapy" offers a powerful, time-tested healing option that has worked for others - and can work for you!
A Cancer Therapy: Results of Fifty Cases and the Cure of Advanced Cancer – Max Gerson
In 1958, based on thirty years of clinical experimentation, Dr. Max Gerson published this medical monograph. This is the most complete book on the Gerson Therapy. Dr. Gerson, who developed the Gerson Therapy, explains how the treatment reactivates the body's healing mechanisms in chronic degenerative diseases.
The book incorporates extensive explanation of the theory with scientific research and the exact practice of the therapy, as well as a presentation of fifty documented case histories. Also included is a modified version of the Gerson Therapy for use with nonmalignant diseases or preventative purposes.
Therapy" offers a powerful, time-tested healing option that has worked for others - and can work for you!
Healing the Gerson Way: Defeating Cancer and Other Chronic Diseases – Beata Bishop, Joanne Shwed, and MD, Ph.D. Abram Hoffer Charlotte Gerson
There is a split right down the middle of modern medicine. One half, boosted by dazzling high technology, shows brilliant results in handling acute diseases and emergencies. The other half, dealing with chronic degenerative conditions, is lagging behind, unable to offer more than symptomatic treatment for the most widespread distressing conditions ranging from cancer, heart disease and hypertension to diabetes, arthritis and morbid obesity. It is assumed that these and other "diseases of modern civilization" are both inevitable and incurable.
Healing the Gerson Way: Defeating Cancer and Other Chronic Diseases contradicts all such assumptions. As a complete guide to the theory and practice of the Gerson Therapy, developed over 80 years ago by Dr. Max Gerson, MD (1881-1959), it shows that the increasingly denatured, nutritionally empty, toxic modern diet is the main cause of today's worsening health crisis. This book offers the solution in the form of a brilliant, precision-built nutritional program that eliminates the underlying causes of disease, leading to lasting cures. This program is best known for its success in curing many types of cancer, but it also has an excellent track record with a large number of other degenerative conditions.