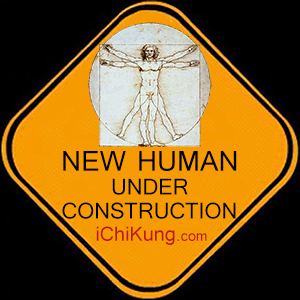 "As an Amazon Associate I earn from qualifying purchases.―#CommissionsEarned"
Inside Job: The Looting of America's Savings and Loans – Stephen Pizzo, Mary Fricker, Paul Muolo
Bound to be controversial, this impressive expose by three journalists charges that the S & L industry was taken over by a national network of Mafiosi, corrupt thrift officers, appraisers, auditors and arms- and drug-dealers laundering money, all of whom exploited opportunities provided by the 1982 deregulation. Fortified with unlimited broker deposits, the network plundered hundreds of federally insured thrifts. The authors discount the role of high oil prices, the Sunbelt recession and other factors as catalysts in the S & L disaster. Excepting Federal Home Loan Bank Board chairman Erwin Gray, who fought to limit deposit brokerage, Pizzo, Fricker and Muolo accuse the Justice Department, the courts and other federal and state agencies for ignoring or covering up four years of fraud. They also maintain that the guilty have not been punished and little of the loot has been recovered out of official fear of revelation. ~Copyright 1989 Reed Business Information, Inc. ~ This text refers to an out of print or unavailable edition of this title.
Inside Job (2010) – Matt Damon, Charles Ferguson, DVD
From Academy Award®-nominated filmmaker, Charles Ferguson (NO END IN SIGHT), comes INSIDE JOB, the first film to expose the shocking truth behind the economic crisis of 2008. The global financial meltdown, at a cost of over $20 trillion, resulted in millions of people losing their homes and jobs. Through extensive research and interviews with major financial insiders, politicians and journalists, INSIDE JOB traces the rise of a rogue industry and unveils the corrosive relationships which have corrupted politics, regulation and academia.
As he did with the occupation of Iraq in No End in Sight, Charles Ferguson shines a light on the global financial crisis in Inside Job. Accompanied by narration from Matt Damon, Ferguson begins and ends in Iceland, a flourishing country that gave American-style banking a try--and paid the price. Then he looks at the spectacular rise and cataclysmic fall of deregulation in the United States. Unlike Alex Gibney's fiscal films, Enron: The Smartest Guys in the Room and Casino Jack, Ferguson builds his narrative around dozens of players, interviewing authors, bank managers, government ministers, and even a psychotherapist, who speaks to a culture that encourages Gordon Gekko-like behavior, but the number of those who declined to comment, like Alan Greenspan, is even larger. Though the director isn't as combative as Michael Moore, he asks tough questions and elicits squirms from several participants, notably former Treasury secretary David McCormick and Columbia dean Glenn Hubbard, George W. Bush's economic adviser. Their reactions are understandable, since the borders between Wall Street, Washington, and the Ivy League dissolved years ago; it's hard to know who to trust when conflicts of interest run rampant. If Ferguson takes Reagan and Bush to task for tax cuts that benefit the wealthy, he criticizes Clinton for encouraging derivatives and Obama for failing to deliver on the promise of reform. And in the category of unlikely heroes: former governor Eliot Spitzer, who fought against fraud as New York's attorney general (he's the subject of Gibney's documentary Client 9). ~ Kathleen C. Fennessy