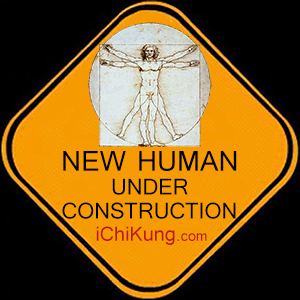 "As an Amazon Associate I earn from qualifying purchases.―#CommissionsEarned"
Pure, White, and Deadly: How Sugar Is Killing Us and What We Can Do to Stop It – John Yudkin
More than 40 years before Gary Taubes published The Case Against Sugar, John Yudkin published his now-classic exposé on the dangers of sugar—reissued here with a new introduction by Robert H. Lustig, the bestselling author of Fat Chance.
Scientist John Yudkin was the first to sound the alarm about the excess of sugar in the diet of modern Americans. His classic exposé, Pure, White, and Deadly, clearly and engagingly describes how sugar is damaging our bodies, why we eat so much of it, and what we can do to stop. He explores the ins and out of sugar, from the different types—is brown sugar really better than white?—to how it is hidden inside our everyday foods, and how it is harming our health.
In 1972, Yudkin was mostly ignored by the health industry and media, but the events of the last forty years have proven him spectacularly right. Yudkin's insights are even more important and relevant now, with today's record levels of obesity, than when they were first published. Brought up-to-date by childhood obesity expert Dr. Robert H. Lustig, this emphatic treatise on the hidden dangers of sugar is eential reading for anyone concerned about.
Stop Alzheimer's Now!: How to Prevent & Reverse Dementia, Parkinson's, ALS, Multiple Sclerosis & Other Neurodegenerative rders – Bruce Fife, N.D.
More than 35 million people have dementia today. Each year 4.6 million new cases occur worldwide-one new case every 7 seconds. Alzheimer's disease is the most common form of dementia. Parkinson's disease, another progressive brain disorder, affects about 4 million people worldwide. Millions more suffer with other neurodegenerative disorders. The number of people affected by these destructive diseases continues to increase every year. Dementia and other forms of neurodegeneration are not a part of the normal aging process. The brain is fully capable of functioning normally for a lifetime, regardless of how long a person lives. While aging is a risk factor for neurodegeneration, it is not the cause! Dementia and other neurodegenerative disorders are disease processes that can be prevented and successfully treated.
This book outlines a program using ketone therapy and diet that is backed by decades of medical and clinical research and has proven successful in restoring mental function and improving both brain and overall health. You will learn how to prevent and even reverse symptoms associated with Alzheimer's disease, Parkinson's disease, amyotrophic lateral sclerosis (ALS), multiple sclerosis (MS), Huntington's disease, epilepsy, diabetes, stroke, and various forms of dementia. The information in this book is useful not only for those who are suffering from neurodegenerative disease but for anyone who wants to be spared from ever encountering one or more of these devastating afflictions. These diseases don't just happen overnight. They take years, often decades, to develop. In the case of Alzheimer's disease, approximately 70 percent the brain cells responsible for memory are destroyed before symptoms become noticeable. You can stop Alzheimer's and other neurodegenerative diseases before they take over your life. The best time to start is now.
Dr. Fife outlines a specific battle plan to combat these disorders, one that fits very nicely with what we know of these disorders and is easy to follow. I would encourage everyone faced with the possibility of encountering neurodegenerative disease, which now includes most of us, to read this book carefully. It is a treasure trove of invaluable information and practical advice. --Russell L. Blaylock, MD, Board Certified Neurosurgeon and author of Excitotoxins: The Taste That Kills
A must read for any and all health care professionals, as well as any family members or friends of those stricken by these maladies. --Jeffrey Grill, MD
Stop Alzheimer's Now! represents a major step forward in Alzheimer's disease, exposing the reality that Alzheimer s and other brain diseases are inflammation-related disorders and therefore can be effectively treated and potentially completely prevented by reversing inflammation through better nutrition and healthy lifestyles. --Catherine Shanahan, MD, author of Deep Nutrition: Why Your Genes Need Traditional Food
Stop Alzheimer's Now!...will not only be beneficial for Alzheimer's but also for a wide variety of other diseases. I strongly recommend reading this book! --Sofie Hexeberg, MD, PhD A must read for everyone concerned with Alzheimer's disease...the author explains how diet modifications and the addition of coconut oil can drastically change the course of the disease. --Edmond Devroey, MD, The Longevity Institute. The author's dietary recommendations are a valuable aid to nutritional therapy of chronic neurodegenerative diseases. I recommend this enlightening book to both physicians and those who simply want to better understand how our brain functions. --Igor Bondarenko, MD, PhD
A must read for everyone concerned with Alzheimer's disease...the author explains how diet modifications and the addition of coconut oil can drastically change the course of the disease. --Edmond Devroey, MD, The Longevity Institute The author's dietary recommendations are a valuable aid to nutritional therapy of chronic neurodegenerative diseases. I recommend this enlightening book to both physicians and those who simply want to better understand how our brain functions. --Igor Bondarenko, MD, PhD
The Art and Science of Low Carbohydrate Living: An Expert Guide to Making the Life-Saving Benefits of Carbohydrate Restriction Sustainable and Enjoyable – Stephen D. Phinney & Jeff S. Volek
In diabetes, if a diabetic person's blood sugars become too high or too low, the body sends very obvious signs of the problem- behavior changes, confusion, seizures, etc. In Alzheimer's disease, however, rather than those acute signals of a problem, the brain's function and structure decline gradually over time.
When a group of researchers reviewed the collections of studies available on Alzheimer's disease and brain function, they noted that a common finding in Alzheimer's disease was the deterioration of the brain's ability to use and metabolize glucose. They compared that decline with cognitive ability, and noted that the decline in glucose processing coincided with, or even preceded, the cognitive declines of memory impairment, word-finding difficulty, behavior changes and more.
Furthermore, scientists determined that as insulin functioning in the brain worsens, not only does the brain's cognitive ability decline, the size and structure of the brain also deteriorate- all things that occur as Alzheimer's disease progresses.
Gut and Psychology Syndrome: Natural Treatment for Autism, Dyspraxia, A.D.D., Dyslexia, A.D.H.D., Depression, Schizophrenia – Natasha Campbell-McBride
New 2010 Edition with over 100 extra pages of information! Gut and Psychology Syndrome provides the information you need to heal a damaged digestive system. The perfect book for anyone suffering from Autism, Dyslexia, Depression, Dyspraxia, ADD, ADHD, Schizophrenia, and any other condition that has a link with gut dysbiosis.
By E. Kerby (Salt Lake City, UT) My husband on his own discovered a lot of these same principles and healed himself a few years ago. When we heard about this, we were surprised with how much the GAPS diet had in common with what he was doing.
Now, I've ordered the book and I've read a lot of it and it really makes sense. I am planning to start the diet and see if it can help me in a variety of ways. The book contains a lot of research and good information, and it seems very credible. The information is presented in a way that makes sense to non-scientists.
If you're new to this, there is a series of YouTube videos with the author, and that is worth watching. (There are also many before & after videos of people who have done this program.) There is also a really interesting set of videos and an interview on the CHEESESLAVE blog; you can Google that. I had waited to buy the book, because it is fairly expensive, but I am really glad that I bought it. After I started actually reading the book, I ordered a second copy to give to a friend of mine who has an Autistic child. I hope she will read it.
This book doesn't suggest anything magical; it does take time and work to prepare food that is good for us, BUT I think these principles are correct, and I think this will be worthwhile.
Grain Brain: The Surprising Truth about Wheat, Carbs, and Sugar – David Perlmutter
In his latest book, neurologist Perlmutter (The Better Brain Book) declares war on a common foodstuff, attributing a bewilderingly wide assortment of maladies to the consumption of gluten, a substance found in bread and other stock foods. Contrasting modern humans against idealized humans of the distant past, Perlmutter concludes that the former, whose average life expectancy at birth is about twice that of their Paleolithic ancestors, have gone off the proper track.
He addresses the churlish objection that gluten has been part of the human diet for many millennia by firmly asserting that recent changes to crops have transformed a once-safe food into a terrible scourge. The book features health advice, a number of gluten-free recipes, and details on some relevant case studies. Lauded by such nonconsensus pundits as Mehmet Oz and William Davis, Perlmutter offers readers a comfortably simplistic model for thinking about carbs. Agent: Bonnie Solow, Solow Literary Enterprises.
Alzheimer's Solved: Condensed Edition by Henry Lorin
Author/dentist Henry Lorin watched helplessly as his wife's father developed Alzheimer's disease, while his own father did not. The two men were the same age and very similar medically, except for one key health factor.
Dr. Lorin then spent years studying all the medical research, utilizing the clues and insights gained from his family's experience. The result? He is able to show that this one factor is the true key to Alzheimer's. Dr. Lorin's book reveals that factor and the simple steps needed to prevent the disease.
The Alzheimer's Antidote: Using a Low-Carb, High-Fat Diet to Fight Alzheimer's Disease, Memory Loss, and Cognitive Decline by Amy Berger
A Comprehensive Metabolic & Lifestyle Approach
A diagnosis of Alzheimer's disease in 2016 is startlingly similar to a half-century ago. Despite decades of research and millions of dollars invested in uncovering the causes and developing treatments for this devastating illness, progress has been slow, with each new "blockbuster" drug proving to be as big a disappointment as the ones that went before it. Today, an Alzheimer's diagnosis is a death sentence.
However, there may be ways to prevent, delay, and possibly even reverse the course of this crippling neurodegenerative disease. In The Alzheimer's Antidote, Certified Nutrition Specialist Amy Berger presents a multi-pronged nutrition and lifestyle intervention to combat Alzheimer's disease at its roots. Berger's research shows that Alzheimer's results from a fuel shortage in the brain: As neurons become unable to harness energy from glucose, they atrophy and die, leading to classic symptoms like memory loss and behavioral changes
This is a revolutionary approach―one that has been discussed in the scientific literature for years but has only recently been given credence in clinical settings, thanks to extremely promising studies wherein Alzheimer's patients have experienced complete reversals of the condition. Medical and scientific journals are full of research showing alternate ways to fuel the starving brain, but no one has been bringing this essential information to the people who need it most―until now.
In a culture obsessed with miracle medications, the pharmaceutical route for tackling Alzheimer's has been a massive failure. Pills and potions don't address underlying causes, and regarding Alzheimer's, they typically fail to improve even the symptoms. As a metabolic problem, the only effective way to treat Alzheimer's may be a multifaceted approach that fundamentally reprograms energy generation in the brain. The good news is, the secret is as simple as switching to a low-carb, high-fat diet.
The Alzheimer's Antidote shows us that cognitive decline is not inevitable, but if it does occur, we don't have to sit idly by and wait helplessly while it progresses and worsens. Amy Berger empowers loved ones and caregivers of Alzheimer's sufferers, and offers hope and light against this otherwise unnavigable labyrinth of darkness.
Some research studies have proposed that Alzheimer's disease should also be classified as a type of diabetes, called type 3 diabetes.
This "type 3 diabetes" is a term that has been proposed to describe the hypothesis that Alzheimer's disease, which is a major cause of dementia, is triggered by a type of insulin resistance and insulin-like growth factor dysfunction that occurs specifically in the brain.
Food Forensics: The Hidden Toxins Lurking in Your Food and How You Can Avoid Them for Lifelong Health Paperback by Mike Adams
Award-winning investigative journalist and clean food activist Mike Adams, the "Health Ranger," is founder and editor of Natural News, one of the top health news websites in the world, reaching millions of readers each month.
Now, in Food Forensics, Adams meticulously tests groceries, fast foods, dietary supplements, spices, and protein powders for heavy metals and toxic elements that could be jeopardizing your health.
To conduct this extensive research, Adams built a state-of-the-art laboratory with cutting-edge scientific instruments. Publishing results of metal concentrations for more than 800 different foods, Food Forensics is doing the job the FDA refuses to do: testing off-the-shelf foods and sharing the findings so the public can make informed decisions about what they consume or avoid.
In Food Forensics, you'll discover little-known truths about other toxic food ingredients such as polysorbate 80, MSG, sodium nitrite, pesticides, and weed killers such as glyphosate. Adams reveals stunning, never-before-reported details of heavy metals found in recycled human waste used on crops and in parks, and he explains how industrial pollution causes mercury, lead, and cadmium to end up in your favorite protein powders.
This book will forever change your view of food safety, regulation, and manufacturing. When you know what's really in your food, you can start making changes to protect yourself against serious diseases like cancer, all while maximizing your natural immune defenses against infection and disease.
The Great Cholesterol Con: The Truth About What Really Causes Heart Disease and How to Avoid It by Malcolm Kendrick
Statins are the so-called "wonder drugs" widely prescribed to lower blood cholesterol levels that claim to offer unparalleled protection against heart disease. Many experts claim that they are completely safe and that they are also capable of preventing a whole series of other conditions. This groundbreaking study exposes the truth behind the hype surrounding statins and reveals a number of crucial facts, including that high cholesterol levels do not cause heart disease; that high-fat diets—saturated or otherwise—do not affect blood cholesterol levels; and that for most men and all women the benefits offered by statins are negligible at best.
Other data is also provided that shows that statins have many more side affects than is often acknowledged. This hard-hitting survey also points a finger at the powerful pharmaceutical industry and an unquestioning medical profession as perpetrators of the largely facetious concepts of "good" and "bad" cholesterol that are designed to convince millions of people to spend billions on statins. With clarity and wit, this appeal to common sense and scientific fact debunks common assumptions on what constitutes a healthy lifestyle and diet, as well as the idea that there is a miracle cure for heart disease.
The Statin Damage Crisis by Duane Graveline MD
Tens of thousands of people have been victims of a huge array of statin drugs side effects, ranging from permanent cognitive dysfunction and severe personality change to disabilities from permanent peripheral neuropathy, permanent myopathy and chronic muscular degeneration. It has been reported that muscle pain cases frequently become permanent and many neurologists now regard statin neuropathy as predictably resistant to traditional treatment. In addition to the crisis of thousands of people disabled by statin associated neuro-muscular problems is the fact that many physicians still remain unaware that statins can even do this. Then there is the crisis of patients being forced into taking a statin because not to do so would result in having to find a new doctor.
The Statin Damage Crisis looks at how statins work, the importance of cholesterol in the body, inflammation and atherosclerosis, anti-inflammatory alternatives to statins, serious side effects of statins, plus dietary supplements of possible benefit to those taking statins or that were forced to stop taking a statin due to unpleasant and even disabling side effects.
The Dark Side of Statins: Plus: The Wonder of Cholesterol by Duane Graveline MD
This is Dr. Duane Graveline's fourth and final book on statin drugs. This new (August 2017) and expanded edition of The Dark Side of Statins completes the series. All four of his statin books are equally informative, but he considered this to be both the best and the most important of his works. The final chapter is a first-hand account of Dr Graveline's last weeks and days and the official causes of his death.
The full range of statin side effects includes cognitive dysfunction, behavioral and emotional disorders, chronic nerve and muscle damage and an ALS-like neuromuscular degenerative process, as major categories of damage. Thousands of statin users, like myself, have been afflicted with peripheral neuropathies with a tendency to be resistant to all traditional medical treatment. Statins inhibit not only dolichols, corrupting ur DNA damage correction, but CoQ10 as well, increasing our damage load. Predictably the inevitable effect is ncreased mitochondrial DNA damage — considered by many authorities to be the mechanism of our aging process as well as that of many chronic diseases.
Many of the statin side effects are permanent and weakness and fatigue are common complaints. Many statin victims say that abruptly, almost in the blink of an eye, they have become old people. Statins block the synthesis of CoQ10 and dolichols, thereby contributing directly to the premature common chronic ills of aging. Since this involves normal physiologic processes, it is silent. By the time we become aware of it, it is already far too late and the damage has been done to those susceptible. This, in my judgment, is the truly Dark Side of Statins.