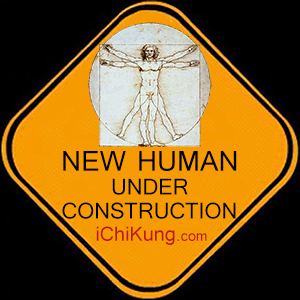 "As an Amazon Associate I earn from qualifying purchases.―#CommissionsEarned"
Man on Wire [book] ~ Philippe Petit
On the morning of August 7, 1974 having already illegally rigged and walked steel cables between the towers of Notre Dame in Paris and Australia's Sydney Harbor Bridge French funambulist Petit illegally rigged 200 feet of 7/8" steel cable between the two World Trade Center towers and walked between them repeatedly, lying down at one point and making eight crossings in all.
This incredible feat resulted from six years of obsessive planning and problem-solving, meticulously documented in this engrossing, truly exhilarating account of how he pulled it off. Petit has penned four previous books in French regaling his various exploits, and here establishes an elegantly energetic and quirkily poetic English as he tells of secretly (and benignly) casing the World Trade Center, assembling his team of helpers for the enormously complicated (and improvised) rigging job, getting the heavy cable and rigging tools to the roof, running the wire across in the dead of night (via an arrow shot between the towers!), and tightening the cable: "Even in the midst of the hardest rigging job or most demanding clandestine adventure, I never fail to pause and admire the moment when tension brings my cable to what I consider its most seductive shape. Then I pause and smile back."
The way in which the walk itself stopped traffic and galvanized the city is captured in Petit's descriptions and the 140 b&w photos (including Petit's notebook sketches), a most fitting remembrance of the World Trade Center as a piece of New York social architecture. The spirit behind Petit's form of trespass undertaken with enormous care, to the point of wrapping the rigging in carpet so it would not damage the towers acts directly against the violation of the city's structures and the murder of its people. Copyright 2002 Cahners Business Information, Inc. --This text refers to an out of print or unavailable edition of this title.
Man on Wire [2008 DVD] – Philippe Petit & James Marsh
Native New Yorkers know to expect the unexpected, but who among them could've predicted that a man would stroll between the towers of the World Trade Center? French high-wire walker Philippe Petit did just that on August 7th, 1974. Petit's success may come as a foregone conclusion, but British filmmaker James Marsh's pulse-pounding documentary still plays more like a thriller than a non-fiction entry--in fact, it puts most thrillers to shame. Marsh (Wisconsin Death Trip, The King) starts by looking at Petit's previous stunts.
First, he took on Paris's Notre Dame Cathedral, then Sydney's Harbour Bridge before honing in on the not-yet-completed WTC. The planning took years, and the prescient Petit filmed his meetings with accomplices in France and America. Marsh smoothly integrates this material with stylized re-enactments and new interviews in which participants emerge from the shadows as if to reveal deep, dark secrets which, in a way, they do, since Petit's plan was illegal, "but not wicked or mean."
The director documents every step they took to circumvent security, protocol, and physics as if re-creating a classic Jules Dassin or Jean-Pierre Melville caper. Though still photographs capture the feat rather than video, the resulting images will surely blow as many minds now as they did in the 1970s when splashed all over the media. Not only did Petit walk, he danced and even lay down on the cable strung between the skyscrapers. Based on his 2002 memoir, Man on Wire defines the adjective "awe-inspiring." ~ Kathleen C. Fennessy