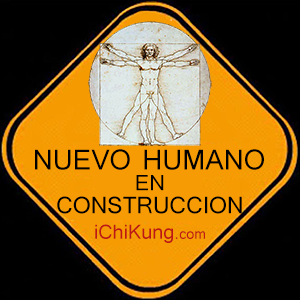 Studies link genetically modified organisms (GMOs) with toxins, allergies, infertility, infant mortality, immune dysfunction, stunted growth, accelerated aging, and death. Whistleblowers were fired, threatened, and gagged. Warnings by FDA scientists were ignored
"As an Amazon Associate I earn from qualifying purchases.―#CommissionsEarned"
Seeds of Deception: Exposing Industry and Government Lies About the Safety of the Genetically Engineered Foods You're Eating – Jeffrey M. Smith
Recent news headlines have focused on the disagreement between the U.S. and Europe over genetically modified foods: the U.S. exports them, but the European Union doesn't want to import them, believing their safety remains unproven. Are genetically modified foods safe? Longtime anti-GM foods campaigner Smith presents the "opposing" case. He offers cases where GM produced results that were at best unexpected (increased starch content in potatoes), at worst grotesque (pigs without genitals).
He describes how one corporation reportedly tried to bribe Canadian government scientists into approving genetically engineered bovine growth hormones they deemed unsafe; how some scientists have reported their careers were threatened as a result of their refusal to approve certain GM products in the U.S.; and how "conflicts of interest, sloppy science, and industry influence" can distort the approval process. The cases Smith presents are scary and timely, but he explores only one side of the story. Readers looking for a balance consideration of genetically modified foods will want to look elsewhere.
The Gmo Trilogy And Seeds of Deception Set – Jeffrey M. Smith
Now Jeffrey M. Smith's best-selling book is paired with a new DVD and CD set that shows how genetically modified organisms (GMOs) put our health and environment at risk. This set will impact consumer perceptions and buying habits. DVD 1: Unnatural Selection
This stunning, award-winning documentary by Bertram Verhaag and Gabriele Kröber reveals harsh consequences of genetic engineering on three continents. Vandana Shiva, Andrew Kimbrell, Percy Schmeiser and others, describe uncontrollable, self-replicating GM contamination, failed crops, farmer suicides, and new GM animals that threaten natural populations.
"Best Film," (CineEco, Portugal), "Best Long Production," (IEFF, Brazil), and "Best ournalistic Achievement," (IEFF, Germany).
"Meticulously researched, excellently photographed" – Ökomedia
DVD 2: Hidden Dangers in Kids' Meals: Genetically Engineered Foods
Shocking research results, inadequate regulations and warnings from eminent scientists explain why GM foods are dangerous and should be removed from kids' meals. The dramatic story of how student behavior in a Wisconsin school was transformed with a healthy diet provides added motivation to make a change. It features Jeffrey Smith and more than a dozen scientists and experts.