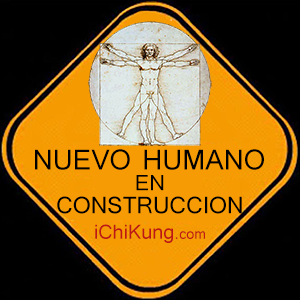 Cancer and the New Biology of Water 1st Edition, by Dr. Thomas Cowan, MD
Why the War on Cancer Has Failed and What That Means for More Effective Prevention and Treatment. A groundbreaking look at the role of water in living organisms that ultimately brings us closer to answering the riddle of the etiology of, and therapy and treatment for, cancer
When President Nixon launched the War on Cancer with the signing of the National Cancer Act of 1971 and the allocation of billions of research dollars, it was amidst a flurry of promises that a cure was within reach. The research establishment was trumpeting the discovery of oncogenes, the genes that supposedly cause cancer. As soon as we identified them and treated cancer patients accordingly, cancer would become a thing of the past.
Fifty years later it's clear that the War on Cancer has failed―despite what the cancer industry wants us to believe. New diagnoses have continued to climb; one in three people in the United States can now expect to battle cancer during their lifetime. For the majority of common cancers, the search for oncogenes has not changed the treatment: We're still treating with the same old triad of removing (surgery), burning out (radiation), or poisoning (chemotherapy).
In Cancer and the New Biology of Water, Thomas Cowan, MD, argues that this failure was inevitable because the oncogene theory is incorrect―or at least incomplete―and based on a flawed concept of biology in which DNA controls our cellular function and therefore our health. Instead, Dr. Cowan tells us, the somatic mutations seen in cancer cells are the result of a cellular deterioration that has little to do with oncogenes, DNA, or even the nucleus. The root cause is metabolic dysfunction that deteriorates the structured water that forms the basis of cytoplasmic―and therefore, cellular―health.
Despite mainstream medicine's failure to bring an end to suffering or deliver on its promises, it remains illegal for physicians to prescribe anything other than the "standard of care" for their cancer patients―no matter how dangerous and ineffective that standard may be―and despite the fact that gentler, more effective, and more promising treatments exist. While Dr. Cowan acknowledges that all of these treatments need more research, Cancer and the New Biology of Water is an impassioned plea from a long-time physician that these promising treatments merit our attention and research dollars and that patients have the right to information, options, and medical freedom in matters of their own life and death.
Vaccines, Autoimmunity, and the Changing Nature of Childhood Illness by Dr. Thomas Cowan, MD
One Doctor's Surprising Answer to the Epidemic of Autoimmunity and Chronic Disease.
Over the past fifty years, rates of autoimmunity and chronic disease have exploded: currently 1 in 2.5 American children has an allergy, 1 in 11 has asthma, 1 in 13 has severe food allergies, and 1 in 36 has autism. While some attribute this rise to increased awareness and diagnosis, Thomas Cowan, MD, argues for a direct causal relationship to a corresponding increase in the number of vaccines American children typically receive―approximately 70 vaccine doses by age eighteen. The goal of these vaccines is precisely what we're now seeing in such abundance among our chronically ill children: the provocation of immune response.
Dr. Cowan looks at emerging evidence that certain childhood illnesses are actually protective of disease later in life; examines the role of fever, the gut, and cellular fluid in immune health; argues that vaccination is an ineffective (and harmful) attempt to shortcut a complex immune response; and asserts that the medical establishment has engaged in an authoritarian argument that robs parents of informed consent. His ultimate question, from the point of view of a doctor who has decades of experience treating countless children is: What are we really doing to children when we vaccinate them?
Human Heart, Cosmic Heart: A Doctor's Quest to Understand, Treat, and Prevent Cardiovascular Disease by Dr. Thomas Cowan, MD
Thomas Cowan was a 20-year-old Duke grad―bright, skeptical, and already disillusioned with industrial capitalism―when he joined the Peace Corps in the mid-1970s for a two-year tour in Swaziland. There, he encountered the work of Rudolf Steiner and Weston A. Price―two men whose ideas would fascinate and challenge him for decades to come.
Both drawn to the art of healing and repelled by the way medicine was―and continues to be―practiced in the United States, Cowan returned from Swaziland, went to medical school, and established a practice in New Hampshire and, later, San Francisco. For years, as he raised his three children, suffered the setback of divorce, and struggled with a heart condition, he remained intrigued by the work of Price and Steiner and, in particular, with Steiner's provocative claim that the heart is not a pump. Determined to practice medicine in a way that promoted healing rather than compounded ailments, Cowan dedicated himself to understanding whether Steiner's claim could possibly be true. And if Steiner was correct, what, then, is the heart? What is its true role in the human body?
In this deeply personal, rigorous, and riveting account, Dr. Cowan offers up a daring claim: Not only was Steiner correct that the heart is not a pump, but our understanding of heart disease―with its origins in the blood vessels―is completely wrong. And this gross misunderstanding, with its attendant medications and risky surgeries, is the reason heart disease remains the most common cause of death worldwide.
In Human Heart, Cosmic Heart, Dr. Thomas Cowan presents a new way of understanding the body's most central organ. He offers a new look at what it means to be human and how we can best care for ourselves―and one another.
The Fourfold Path to Healing: Working with the Laws of Nutrition, Therapeutics, Movement and Meditation in the Art of Medicine by Thomas S. Cowan, Sally Fallon, Jaimen McMillan (Author)
The Fourfold Path to Healing merges the wisdom of traditional societies, the most modern findings of western medicine and the esoteric teaching of the ancients. The fourfold approach includes: Nutrition using nutrient-dense traditional foods; therapeutics through a wide range of nontoxic remedies; Movement to heal and strengthen the emotions; and meditation to develop your powers of objective thought.