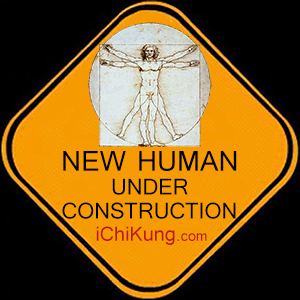 Subscribe to participate in our raffle to win a free Workshop or Class experience.
Here is a series of six videos of a lecture of Dr. William Davis, author of the bestseller, The Wheat Belly. This video shows that modern wheat is a Frankengrain, that is toxic to your body, and actually contains elements classed as an opiate. Furthermore, although the globalist media and government doesn't tell you, wheat products such as even whole wheat bread, raise your blood sugar more than table sugar! In fact, it has twice the glycemic index (the amount of raising blood sugar) than does typical ice cream! This is a fact, yet, the government keeps telling us that whole grains are good for us, but that sugar is bad!
Take the time to watch these videos, research the topic, it is vital for your health, your mind, your energy.
To break the addiction of wheat in your diet it is important to truly understand the facts about wheat so that you will be super motivated! Watch these videos, pay attention, replay the parts of the video that you might not understand at first.
This video can save your life and that of your loved ones!
"As an Amazon Associate I earn from qualifying purchases.―#CommissionsEarned"
Wheat Belly Total Health: The Ultimate Grain-Free Health and Weight-Loss Life Plan Hardcover – William Davis, MD
Wheat Belly Total Health answers the question, "What's next in the battle against wheat?" In his follow-up to the mega bestseller, Wheat Belly, Dr. Davis helps his readers take command over their life and health in the aftermath of wheat. There are many strategies that will help heal the damage caused by years of a wheat-filled diet. And many of these lessons have been learned in the years since the original Wheat Belly was released, lessons played out on the broad public stage of over one million readers, all participating in this grand adventure.
Reordering your life after wheat is about learning how to regain full metabolic, gastrointestinal, thyroid, cardiovascular, hormonal, sleep, neurological, bone, and joint health. Understanding the strategies and putting them to use can take health several steps higher, even if the reader has already had a major health success without wheat. In addition to achieving better health in many different areas, life performance also improves in virtually all settings. In the life after wheat, you'll feel unrestrained, unimpaired, and unstoppable!
Wheat Belly 30-Minute (Or Less!) Cookbook: 200 Quick and Simple Recipes to Lose the Wheat, Lose the Weight, and Find Your Path Back to Health – William Davis, MD
Wheat Belly shook the foundations of the diet world when author and renowned cardiologist William Davis revealed that an epidemic of adverse health effects—from mysterious rashes and high blood sugar to stubborn belly fat (so-called "wheat bellies")—could be banished forever with one simple step: Saying goodbye to wheat. The Wheat Belly Cookbook built on that foundation with hundreds of delicious, family favorite recipes with a wheat-free makeover.
Now, with Wheat Belly 30-Minute (Or Less!) Cookbook, it's easier than ever with this collection of yummy recipes that are quick enough for busy weekdays—and good enough for company. Readers will find an introduction to the ABCs of wheat-free cooking, plus a guide to prepping the kitchen, stocking the pantry, and getting started on a healthy new path. Beautifully illustrated with full-color photo inserts, readers will enjoy these delicious recipes for breakfast, lunch, dinner, side dishes, snacks, desserts—and even special occasions.